General Mills releasing 10 boxes of marshmallow-only Lucky Charms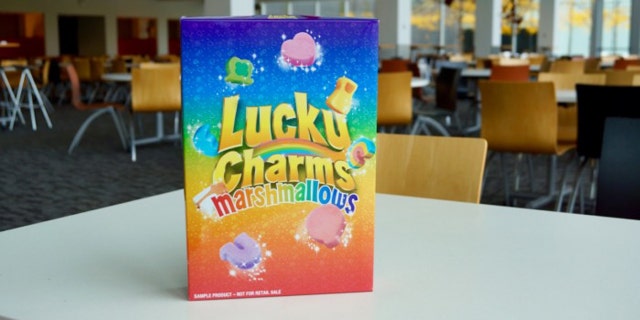 NEWYou can now listen to Fox News articles!
General Mills is releasing what could be the most coveted cereal item of the decade: a box of marshmallow-only Lucky Charms.
According to the cereal giant's blog, they receive "countless calls, emails, tweets and Facebook posts from marshmallow-obsessed fans longing for a box filled with only the magically-delicious marshmallows." Now, the prayers have been answered for the die-hard fans of the colorful, sugary cereal.
Unfortunately, the average Joe won't be able to just run to the grocery store for this magical cereal. General Mills is only releasing 10 limited edition boxes and you have to participate in a social media context for a chance to win. Leprechaun lovers can now share a personal photo of themselves holding an imaginary box of cereal to Facebook, Twitter or Instagram and use the hashtag #Lucky10Sweepstakes.
To promote the contest, General Mills has enlisted the musical styling of rapper Biz Markie with a cereal-themed remix to late 1980s classic "Just a Friend."
If you don't have the patience—or you're just not feeling lucky—you could buy a few dozen regular boxes and sort out the marshmallows to make your own sugar-filled breakfast box. And, for the truly lazy sugar lovers, there's a knockoff version of mini cereal marshmallows available on Amazon.com for just $11.
The contest closes Sunday, Oct. 18 and potential winners will be notified around Oct. 20.