Frozen beer keeps your brew colder longer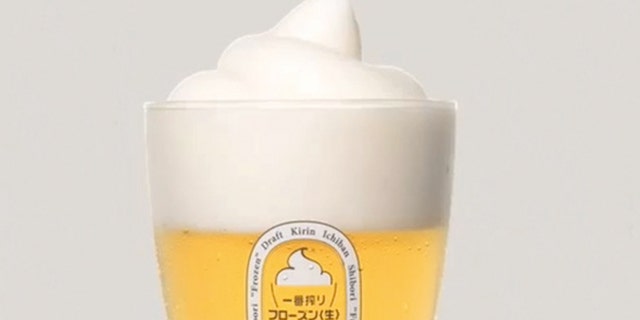 Think frozen beer and you automatically think of an exploding bottle in your freezer.
But Japanese beer maker, Kirin, has created Kirin Ichiban Frozen Beer, made with a machine that creates a freezing foam ice cap on your beer that keeps your brew colder for longer.
Frozen beer was first introduced last year in Tokyo and quickly became a huge hit. Buoyed by that success the company took it to the U.S. and debuted it at Dodger Stadium in Los Angeles and a select other places like the Japan Pavilion at Epcot in Orlando.
The cold cap melts into the beer, but isn't supposed to water the brew down.
But how does it taste? The folks at Food Beast went over to Dodger Stadium to have a taste. While they say it didn't really taste like anything, it did keep the beer cold for about 30 minutes during a hot summer day. Worth $10 a pop?