Fried chicken could land you a second date, dating app says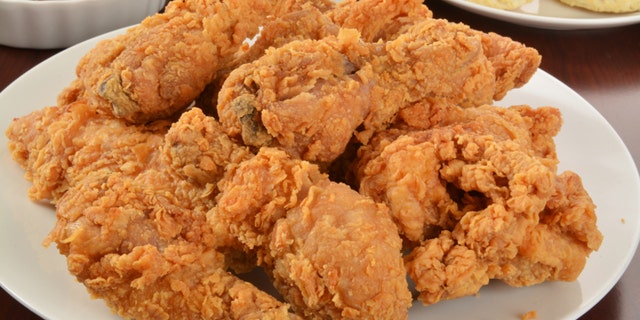 If you're already nervous about a second date before the first one has even started, don't worry — the dating app Hinge has some tips, based on data, that may help you score round two.
The millennial-friendly app recently surveyed more than 8,000 users in New York City, San Francisco, Chicago, Boston, and Washington, D.C., to find out how daters can impress their romantic interests date and land a second meeting
First things first, when it comes to choosing your date spot, 37 percent of respondents said that suggesting going out for drinks was your best bet for making a good first impression and getting you a second date. The second best suggestion was coffee at 34 percent, lunch at 30 percent and dinner at 27 percent.
If you've made it to that first date and you happen to be going out for drinks, half of the respondents said that suggesting a Bloody Mary as a drink was most likely to get you a second date.
The second best drink recommendation was an Old Fashioned at 35 percent, followed by beer at 27 percent, wine at 23 percent, and tequila at 20 percent.
But what about the food? Sure, we've all been told to avoid garlic and items that will get caught in your teeth on a first date but will any food actually help you in your quest for love?
When it came to best food suggestions that are most likely to land a second date, fried chicken was the top pick at 24 percent.
But if you don't eat meat, don't worry, suggesting vegan food was ranked closely behind fried chicken at 23 percent, followed by sushi, pizza, and pancakes.