Footage of Houston bar brawl shows patrons throwing glasses, chairs
NEWYou can now listen to Fox News articles!
A large-scale brawl broke out at a Houston sports bar earlier this week, and yet the cause of the epic melee remains a mystery.
On Monday night, several patrons at a location of Bombshells ‒ a military-themed restaurant chain ‒ began throwing punches and chairs in each other's direction while a crowd of frightened customers looked on.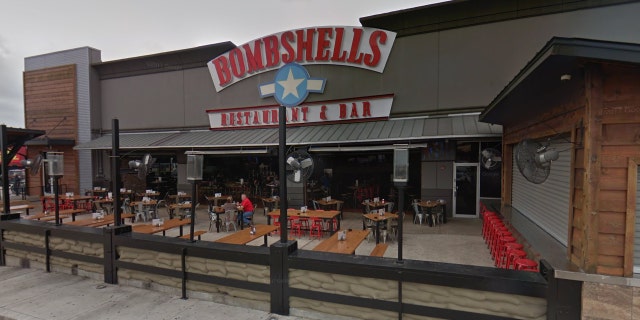 BAR EMPLOYEE YANKS SNAKE FROM CEILING FAN IN FRONT OF SCREAMING PATRONS
Footage of the altercation, taken by Juan DJ Martinez, shows a number of diners and bar patrons gathered on the front patio of Bombshells seemingly after a scuffle had taken place, with chairs strewn across the ground and a glass shattering from overhead. At one point, an unidentified man walks into the frame to antagonize another patron, yelling, "What's up, buddy?" to someone just off-screen.
Another man is seen trying to get the attention of his friend, presumably to leave before the situation escalates again.
Later in the same clip, several men can be seen fighting just outside of the dining area and then running back onto the patio to throw chairs at one another.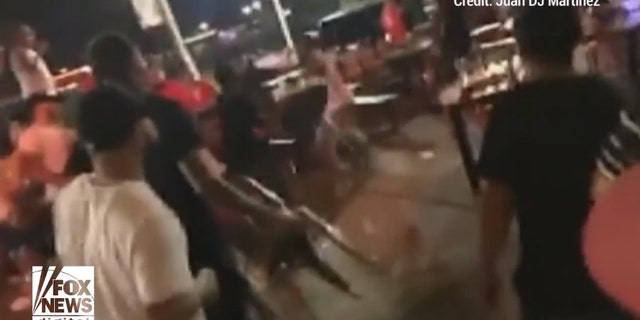 FOLLOW US ON FACEBOOK FOR MORE FOX LIFESTYLE NEWS
The fight reportedly died down before cops arrived on the scene, KTRK reports. Witnesses say a lack of any visible security likely contributed to the situation.
A representative for Bombshells was not immediately available to comment.