Food-focused summer camps for kids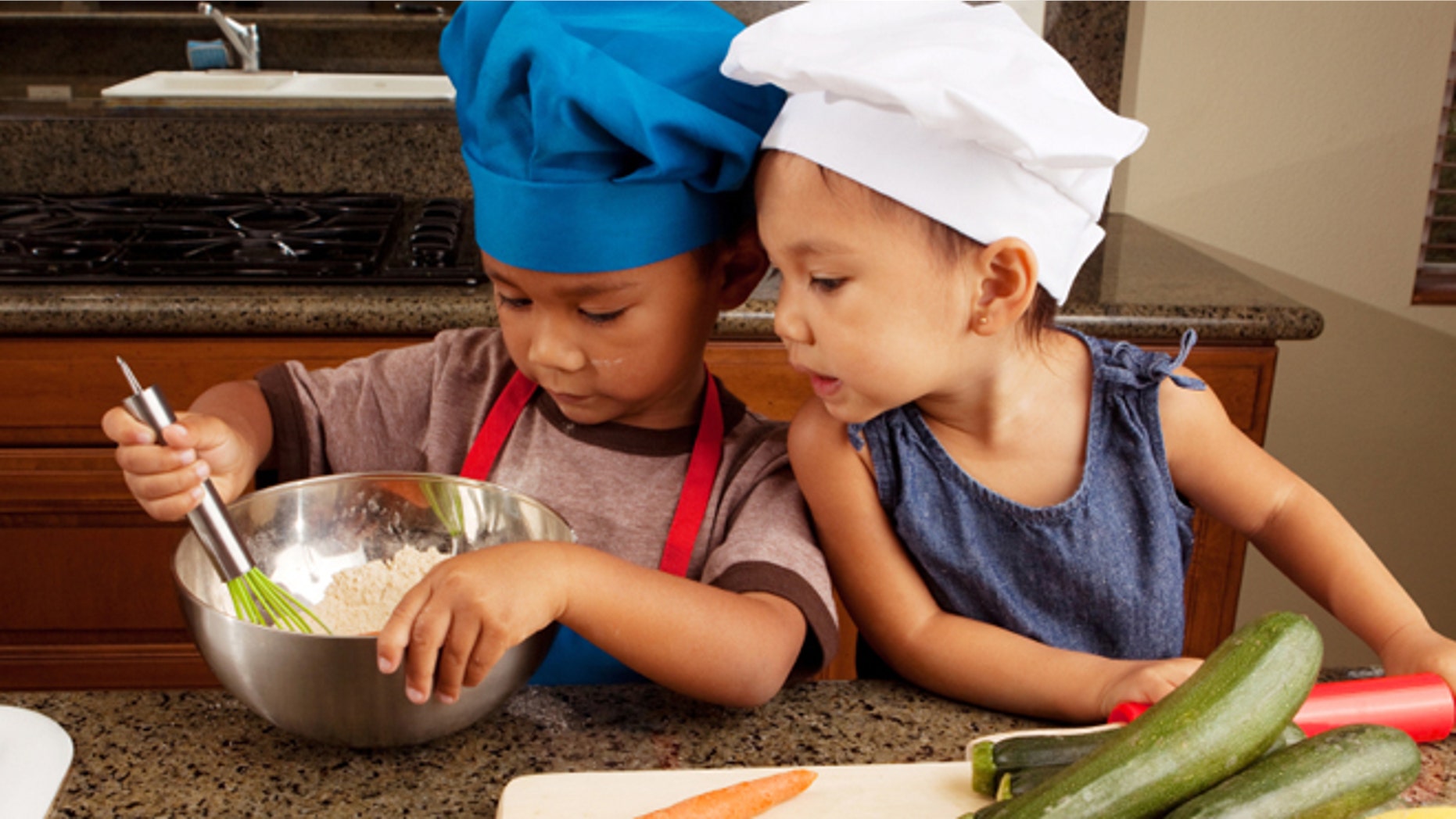 Knife skills. Pastry arts. Nutrition education. These things don't typically come to mind when one thinks of summer camp — until now.
Organizations around the country are hosting food-focused summer programs for kids, teens, and even adults with culinary aspirations. If your son or daughter spends hours "helping" you in the kitchen, loves to bake, or dreams of becoming a professional chef, this could be the ultimate summer activity.
We've rounded up food-focused summer camps from across the nation that make food fun, the kitchen accessible, and sound like a blast. From creating a cookbook to making ice cream from scratch to learning the art of menu planning, these camps will entertain even the most apathetic of teens.
Excursions to places like the Ben & Jerry's factory, the Cabot Creamery, and local farmers markets will make kids and teens alike hungry to expand their culinary knowledge. But wait, there's more! Parents, there's no need to sit on the sidelines. We've also included programs for adults with a passion for food. Want to learn a few recipes that will wow your friends and family? Obsessed with international cuisine? Need to learn the basics? Give Mario Batali a run for his money and let your inner chef go crazy at one of these retreats.
There's still plenty of time to sign up, so take a peek at these fun, food-focused summer camps and getaways from around the nation and find the best one for you and yours.
Butter Beans Food and Garden Camp: New York City
Focused on the farm-to-table experience, this camp teaches kids about growing plants and harvesting food, offers field trips to places like farmers markets and local beehives, helps kids to create their own jams, and lets campers make ice cream from scratch. Fun fact: Campers will produce their own cookbook. The program runs from 9 a.m. to 4 p.m., and caters to children ages 4 to 12. For more information, click here.
"Chef's in the Kitchen" Summer Camp: Annapolis, Md.
Sponsored by Whole Foods, this hands-on camp allows kids to explore international cuisine through regional dishes from across the globe. This year's theme, "Explore Countries Around The World!," will focus on the cuisines of Italy, Greece, the Bahamas, and Korea — perfect for adventurous eaters. Fun fact: Camp features an Iron Chef cooking competition at the end of each week's session, complete with a prize for the winner. Camp runs from noon to 2:30 p.m., and covers ages 6 to 12. For more information, click here.
The Kid's Culinary Camp of Vermont: Highgate, Vt.
Starting as a day camp in 1996, this residential summer program is a cut above the rest. Here, future chefs learn all things culinary, from cake decorating to garnishes to cooking methods. Lazy bums, beware: Chef Kelly Dietrich tells us that campers rise at 6:30 a.m. to collect eggs and milk cows, and kids who stay for a few weeks get to make butter and cheese. Constantly evolving, the camp is currently working on its outdoor cooking pavilion.
Excursions include visits to the Cabot Creamery and Ben & Jerry's factory. Fun fact: Among many other goodies, each camper walks away with their own knife kit, chef uniform, cake decorating kit, and diploma — in addition to some serious kitchen skills and unforgettable memories, of course.
"Every year, we get kids from all over the world," says Dietrich. Attendees range from 11 years old though teens, but the camp has accepted campers as young as 10. Sessions go from one week to three weeks, and for those interested in a career in culinary arts, a four-week intensive is offered. For more details, click here.
Camp Yummy!: Raleigh, N.C.
Run by Lil' Chef Kids Cooking Studio, this camp explores the world of food through themed weeks that make us wish we were back in grade school. Examples include "Charlie and the Chocolate Factory," which lists menu selections like "Violet Beauregard's Blueberry Muffins" and "Veruca Salt and Pepper Fries."
A typical day packs in a food science experiment, hands-on cooking, fitness and nutrition education, recipe makeovers or etiquette lessons, plus arts and crafts. The camp is filling up rapidly, so hurry to get your little one a spot. Kindergarten through age 12 will love this program. For more information, click here.
More from The Daily Meal
Behind-the-Scenes at the Tony Awards Afterparty
Must-Haves for Summer Entertaining
10 Ideas for Family Fun at Home