Florida restaurant no longer allows 'Monkey Mondays' after animal bit 8-year-old boy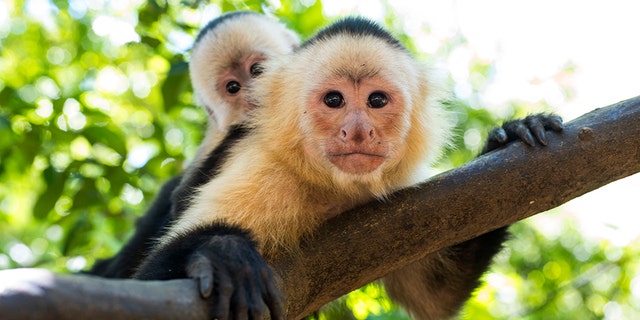 NEWYou can now listen to Fox News articles!
A restaurant in Florida has canceled its weekly "Monkey Mondays" after a customer's pet monkey bit a child's finger.
Carrabba's Italian Grill in Stuart, Fla., started the exotic pet-friendly tradition when a local couple would bring their two monkeys to the restaurant and eat on the patio. The wait staff started calling the weekly practice "Monkey Mondays," Miami Herald reported.
WOMAN SCREAMS AT VETERAN FOR BRINGING SERVICE DOG INTO RESTAURANT: 'IT'S NASTY'
However, those days are over after a 9-month-old Capuchin named JoJo bit an 8-year-old boy on the finger.
The incident reportedly happened July 16 when the boy, Jaxon, tried to "grab [JoJo] trying to play." The monkey bit the boy's pinky, leaving a small cut on his hand.
PROTESTERS CALL FOR RESTAURANT TO REMOVE FOIE GRAS FROM MENU: 'IT'S NOT FOOD, IT'S VIOLENCE'
Jaxon was taken to the hospital, but was released after doctors cleaned his wound.
The Miami Herald reported that before the monkey bit Jaxon, the couple warned Jaxon's father that JoJo was "being hyper," and Jaxon should be careful.
FOLLOW US ON FACEBOOK FOR MORE FOX LIFESTYLE NEWS
The couple, who own four other monkeys in addition to JoJo, were cited by the Florida Fish and Wildlife Conservation Commission for not having an up-to-date rabies vaccine for JoJo and for owning an exotic pet that bit someone, the Miami Herald reported.
Since the incident, Carrabba has changed its policy to only allow service dogs and ponies on the patio.