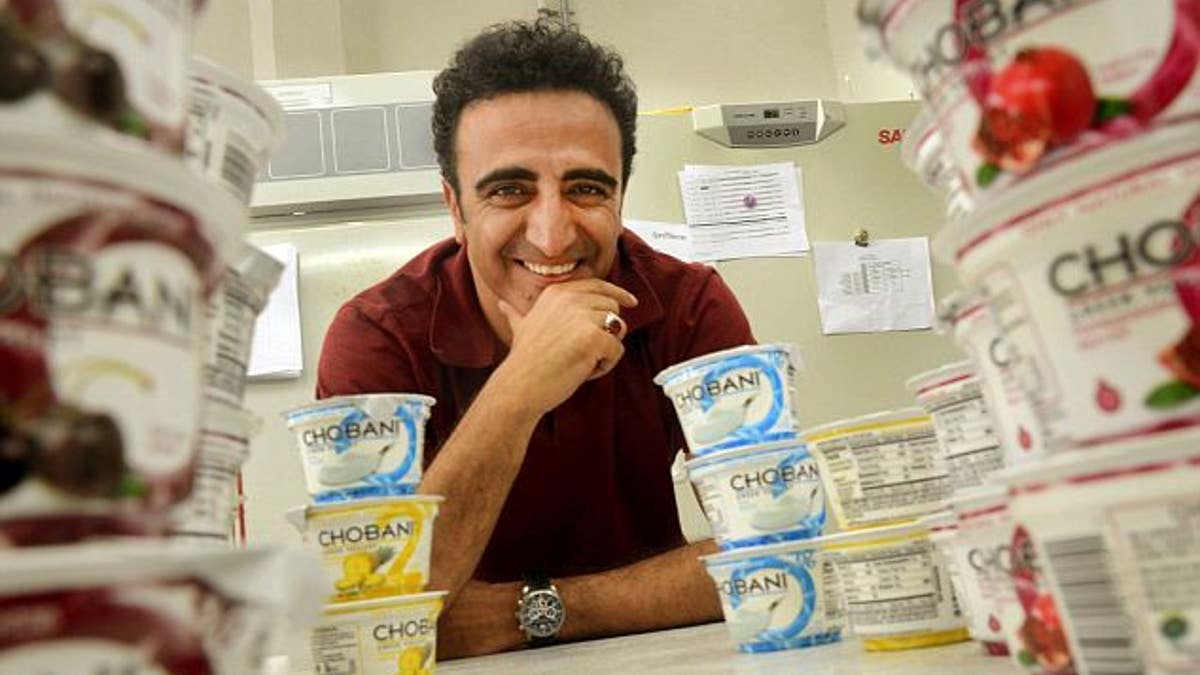 A new court filing is causing quite the stir in the yogurt world.
The founder of the multi-billion-dollar Chobani empire, Hamdi Ulukaya, is being sued by his ex-wife Ayse Giray, who claims she owns a 53 percent majority stake in the company.
The latest revelation from the bitter legal battle is a claim that Ulukaya obtained Chobani's formula "by bribing a former employee of Fage," the company's rival, an 88-year-old Athens-based, family-run company that recently took Chobani to court for labeling its American made products as "Greek."
"Hamdi [Ulukaya] boasted on occasions that he had obtained the formula for the Chobani brand of yogurt from Fage by bribing a former employee of Fage. He traveled to Europe and bribed this individual with 30,000 euros [roughly $41,145, based on current exchange rates]," read Giray's court papers, according to the New York Daily News.

While the classic version of Chobani has very similar ingredients to Fage, there is a difference in taste between the two yogurts.
The identity of the purported corporate traitor was not revealed, nor any other information about their alleged secret meeting.
Giray's claims of majority ownership in Chobani are based on a handwritten note written by Ulukaya in 2003, which she recently provided to the Manhattan Supreme Court.
The note claims that she reportedly paid $500,000 as an initial investment in the company during the very early stages of Chobani, when it was called Eyphrates. The note stated that she was promised a 53 percent stake in Eyphrates for her initial investment.
Aside from the note, Giray provided no other proof of ownership and at a hearing on Friday. A New York court ultimately rejected Giray's claims and denied her a temporary restraining order to stop her ex from pursuing any sale of the company.
Giray's other allegations include that Ulukaya embezzled money from family members, stole from his brother and cut an out-of-court deal to avoid a trial.
A Chobani spokesman told the New York Post that the accusations are "baseless and without merits."
Chobani is the number one Greek yogurt brand in America.