Every taco recipe you'll ever need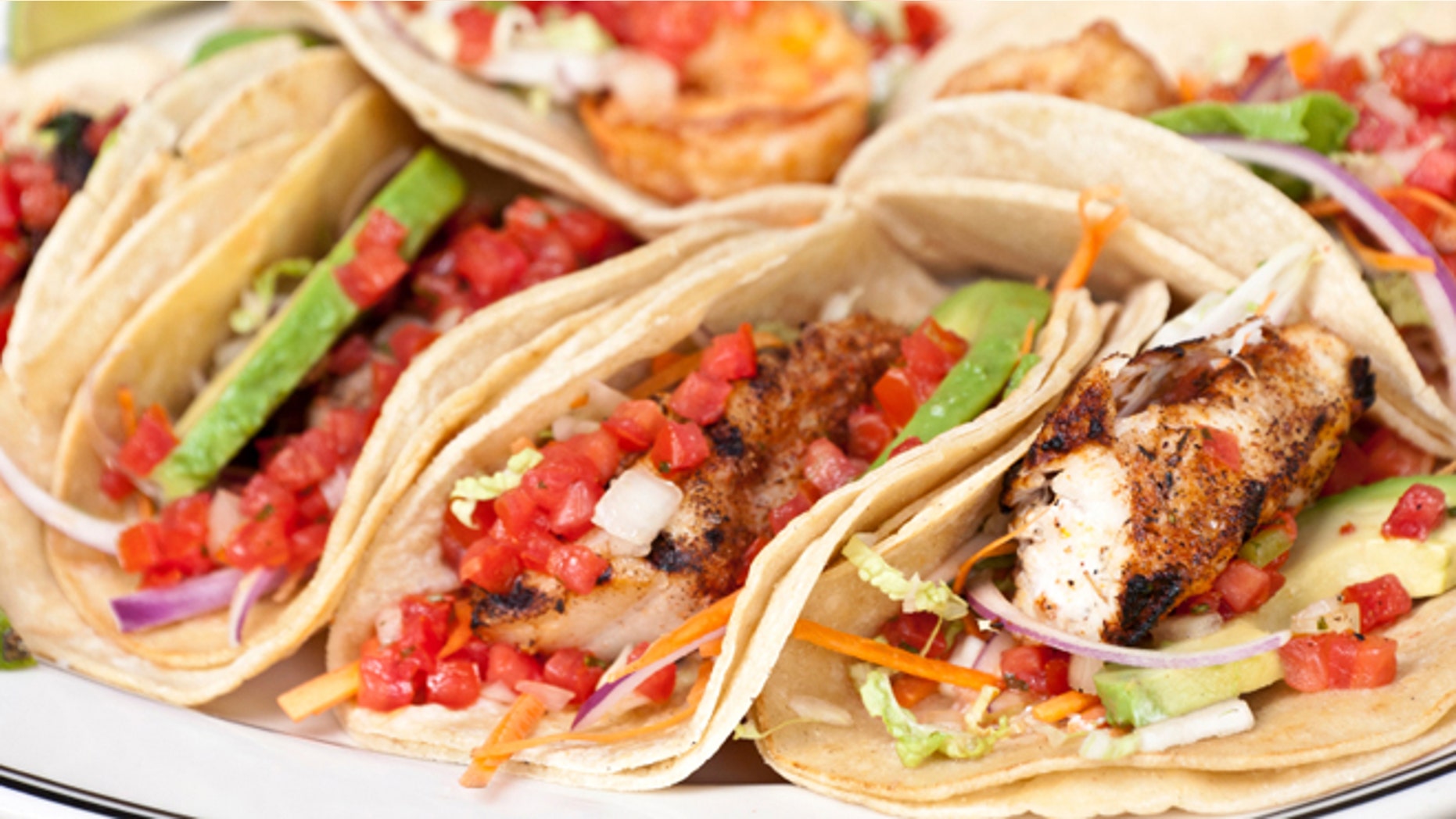 Everyone loves a taco, but not everyone loves the same kind. That's the beauty of the signature dish hailing from Mexico; just a few staple ingredients are needed and the rest is up to the imagination, making the taco one of the most versatile and flexible dishes out there. Hard or soft shell, cheese or sour cream, lettuce or no lettuce — no matter what one likes and dislikes, there's room for that in a taco, and today The Daily Meal has a collection that covers all of the bases.
For the carnivores, spicy chorizo tacos pay homage to the dish's nationality with authentic Mexican sausage, and a skirt steak recipe sneaks in some veggies with grilled summer squash. Fish taco recipes range from indulgent beer-battered shrimp and a light salmon avocado version to critically acclaimed creations like the pescado tacos featured at the Food & Wine Classic in Aspen. There's even a little something for the vegetarians and vegans, with a tofu taco recipe and skillet veggie and feta tacos.

Whether you're serving a crowd or looking for something with little to no fuss, there's a recipe here for you that'll prove there's a lot more to tacos than a packet of seasoning.
Baja Shrimp Tacos
Everyone loves a good Baja taco, and this shrimp version created by chef Erwin Ramos is coated in the perfect batter and is complemented by a tangy coleslaw and spicy chipotle mayo.
Tip: When frying the shrimp, make sure not to overcrowd the pan so you get a perfect, golden brown crust.
See The Daily Meal's recipe here 
Steak Tacos with Avocado Tomatillo Salsa
Everyone can do a steak taco, but the avocado tomatillo salsa featured in this recipe is the perfect complement to the savory dish.
Tip: Make sure to bring the skillet up to high heat before adding the beef, and brown them without stirring to get that extra crispy crust that Lynne Curry talks about in this recipe.
Click here for The Daily Meal's recipe 
Japanese Taco
Sushi and tacos? You bet. This recipe by critically acclaimed chef José Andrés uses basic Japanese ingredients to create a Mexican specialty.
Tip: Easy substitutions like a regular lettuce for the shiso leaf and soy sauce instead of eel sauce make this recipe easier to shop for.
Check out The Daily Meal's recipe here
Crock Pot Chicken Tacos
On the run? Throw the ingredients of this recipe together in a slow cooker and consider dinner served. It's fast and easy, and doesn't leave out authentic flavors.
Tip: Other proteins like pork shoulder or a fatty cut of beef would be great substitutions for this recipe.
Get The Daily Meal's recipe here 
"Street-Style" Tacos
Make the real deal with these "street-style" tacos, with an authentic and spicy marinade as the starting point to the dish.
Tip: If you're worried about cooking the marinade as a sauce, sauté sliced bell pepper and onion with red pepper flakes to serve instead of the marinade.
Click here for The Daily Meal's recipe
Tofu Tacos
Who said tofu has to be boring? A spicy marinade adds flavor to the vegan-friendly protein in this health-conscious taco recipe.
Tip: To add a little crunch to this recipe, try frying the tofu instead of baking it in the oven.
Chorizo Tacos Recipe
A spicy Mexican variety of chorizo makes this taco recipe as close to the real thing as it can get.
Tip: Cooking the sausage a bit so that it firms up makes it easier to break it up with a spoon.
Skillet Veggie and Feta Tacos
For something light and vegetarian, these tacos get the most flavor from the charred veggies, making you feel like you're eating the real thing.
Tip: Queso fresco has the same light texture as feta and will give this recipe an authentic edge.

More from The Daily Meal

11 Creative Sides for Summer Cookouts

Easy Recipes and Tips for This Summer's Produce

9 Amazing Artichoke Recipes

Summer's Hottest Kitchen Gadgets