End of an era: Carnegie Deli's famous faces left on street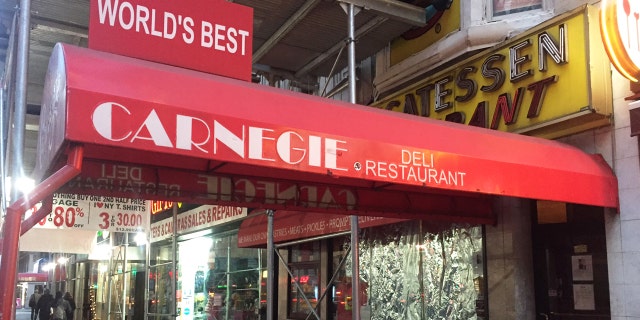 NEWYou can now listen to Fox News articles!
New York City's famed Carnegie Deli officially closed the doors of its original Manhattan location on Dec. 30.
But on Wednesday, fans of the popular eatery had the opportunity to take home a piece of deli history when the owners left a box filled with dozens of framed, signed photographs of celebrities and dignitaries that once adorned its walls right on the street outside the restaurant.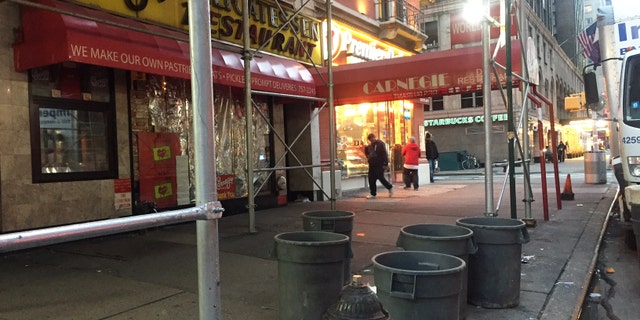 The deli was perhaps as well known for the décor as its mile-high meaty sandwiches. Photos of celebrities that dined at the deli over the years took up nearly every inch of wall space while the eatery was open. The famous deli had been open for 79 years before serving its final sandwich at midnight on the day before New Year's Eve.
The deli's owners say leaving the box out for passersby was a way to say thank you and goodbye.
"To me, anything from the Carnegie has value and meaning to people," owner Marian Harper told the NY Daily News. Many of the photos were signed to her now ex-husband Sandy Harper so she was happy to part with a lot of the haul.
"It felt good. Otherwise I would have smashed them."
But Harper wasn't willing to let go to of every famous face.
FOR THE LATEST FOOD FEATURES FOLLOW FOX ON FACEBOOK
"We're keeping Woody Allen for ourselves," Marian's daughter, Sarri Harper, said. Allen reportedly stopped by a few weeks before the deli closed to take a picture next to the corned beef and pastrami sandwich with his namesake.
As of Thursday morning, the box of photos was no longer on the sidewalk.
Though the original deli is no longer open, licensed branches of Carnegie Deli are still serving up those legendary sandwiches in Las Vegas, Bethlehem, Pennsylvania, and at Madison Square Garden.