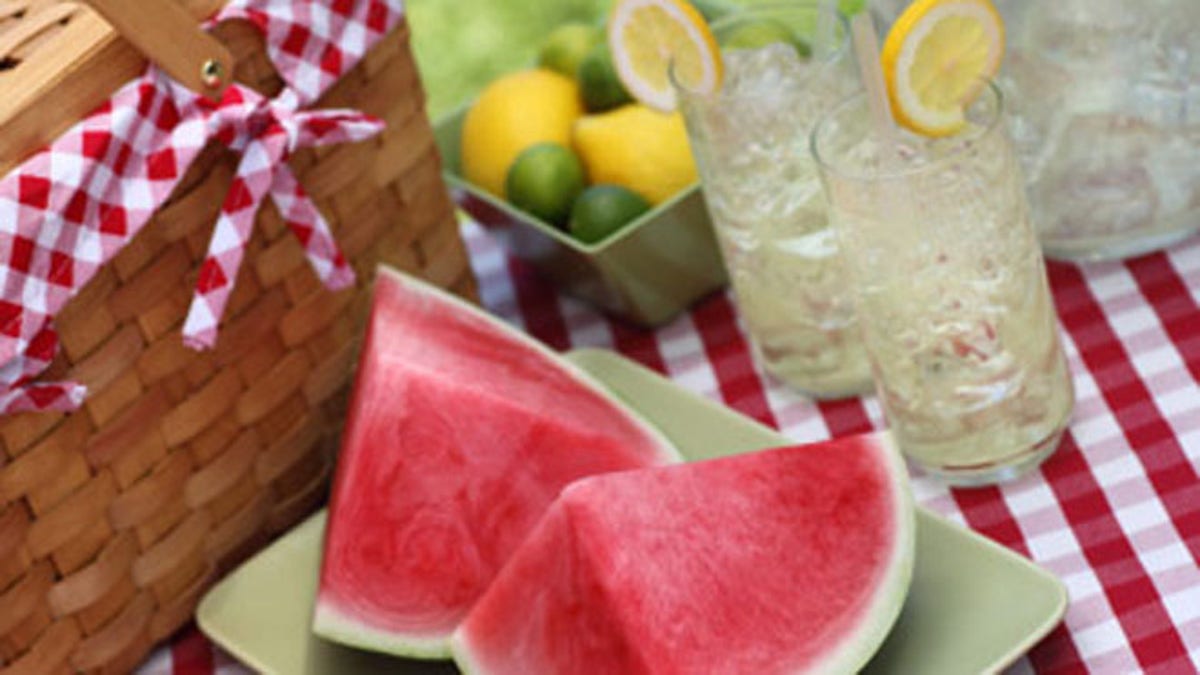 The United States' national wildlife refuges are becoming even more popular destinations for vacationers looking to spend some time outdoors. Surveyed visitors to national wildlife refuges in 2010 and 2011 were favorably impressed with the recreational opportunities, education, and services on these public lands, according to a recently released national survey.
The peer-reviewed survey, commissioned by the U.S. Fish and Wildlife Service and designed, conducted, and analyzed by researchers with the U.S. Geological Survey, evaluated responses from more than 10,000 adult visitors surveyed at 53 of the country's 556 national wildlife refuges between July 2010 and November 2011.
The National Wildlife Refuge System is the U.S.'s premier system of public lands and waters set aside to conserve animals and their habitats. And they are popular places for visitors — more than 45 million people spent time in national wildlife refuges in 2011.
Among the most popular refuge activities visitors reported were wildlife observation, bird watching, photography, hiking, and auto-tour-route driving, which are part of the six priority public uses designated in the Refuge Improvement Act of 1997, which also includes hunting, fishing, and environmental education.
Some refuges even make the perfect spot for a picnic. While picnicking is not available in all parks, it is possible to bring snacks or eat meals at some of the nation's most beautiful wildlife parks. Just be sure to not feed the animals and dispose of your trash responsibly.
Here are some we found:
Okefenokee National Wildlife Refuge (Florida and Georgia)
Named for the Native American "Land of the Trembling Earth," Okefenokee National Wildlife Refuge in Florida and Georgia has one of the oldest preserved freshwater systems in the U.S. Created in 1937, the 402,000-acre refuge has cypress forests, marsh, lakes and islands that are filled with 400 species of animals like alligators, sandhill cranes, and red-cockaded woodpeckers.

The refuge has guided boat tours that take visitors through historic canals and open prairies, and water trails and platforms allow people to canoe for the day or stay overnight deep within the 354,000-acre wilderness. Activities include nature photography, hunting, and fishing.

The Georgia portion of the park has picnic facilities at its three entrances. At the east entrance, near Folkston, there are picnic tables and a pavilion at the Suwannee Canal Recreation area. (Entrance fee: $5) At the west entrance, there are picnic facilities and three shelters operated by Stephen Foster State Park. (Entrance fee: $5). At the north entrance, there are picnic facilities and a concession run by Okefenokee Swamp Park, a nonprofit.
Noxubee National Wildlife Refuge (Mississippi)
Located on the edge of Bluff Lake northeast of Louisville, Ky., and south of Starkville, Miss., Noxubee National Wildlife Refuge serves as a resting and feeding area for migratory birds. One of the 254 bird species on site is the endangered red-cockaded woodpecker, which resides on the refuge's 48,000 acres.
Carolina Sandhills National Wildlife Refuge (South Carolina)
Located in Chesterfield County, S.C., Carolina Sandhills National Wildlife Refuge lies along the fall line that separates the Piedmont Plateau from the Atlantic Coastal Plain. An extensive longleaf pine forest is part of the refuge, which has the largest population of endangered red-cockaded woodpeckers in the U.S. The 45,348 acre refuge has 30 ponds and lakes, making the wildlife viewing even more diverse.
St. Marks National Wildlife Refuge (Florida)
St. Marks National Wildlife Refuge is one of the oldest refuges in the National Wildlife Refuge System. Established in 1931 and located along the Gulf Coast of Northwest Florida, the 68,000 acre refuge provides a wintering habitat for migratory birds. The refuge includes coastal marshes, islands, tidal creeks, and estuaries of seven north Florida rivers. The St. Marks Lighthouse, which was built in 1832 and is still in use today, is a popular attraction.
A picnic area is located within St. Marks Unit near the visitor center. The forested Panacea Unit has picnic shelters in the Otter Lake Recreation Area, which has free entry.
More From The Daily Meal
10 Fast-Food Items to Eat Before You Die
10 Chain Restaurant Menu Items You Must Try
Which US Airlines Still Offer Free Amenities
Restaurants Harvest Home Grown Eats