Donald Trump slips out of Tower to dine at New York hotspot 21 Club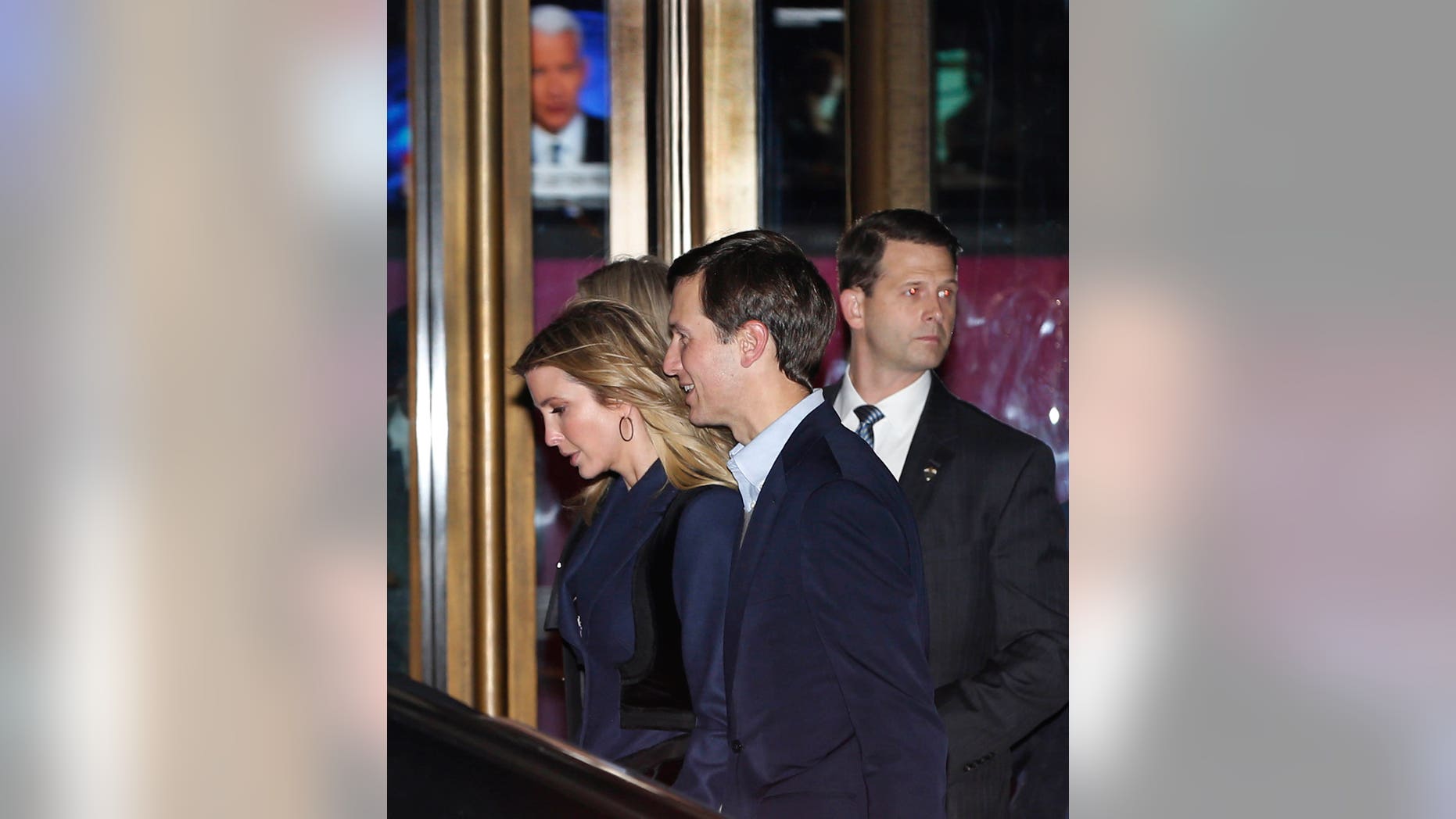 President-elect Donald Trump left Trump Tower on Tuesday evening for dinner with his family, sending reporters scurrying who had been positioned in the lobby of Trump Tower for any possible movement.
Mr. Trump hasn't made a public appearance since he visited the White House on Thursday. It is believed he has spent every day since then hunkered down in Trump Tower, holding meetings, speaking on the phone and hosting guests.
INSIDE THE BENJAMIN, TRUMP'S DC HOTEL BAR THAT SERVES WINE BY THE SPOON
But a photograph of him entering the 21 Club restaurant appeared on Twitter Tuesday evening, and spokeswoman Hope Hicks later confirmed to The Wall Street Journal that he had gone to the restaurant for dinner.
Ms. Hicks told a pool reporter that she "wasn't aware of this movement." Since Mr. Trump was elected on Tuesday, reporters have been stationed inside the lobby of Trump Tower, where Mr. Trump lives and has his headquarters. A "protective pool" has not yet been set up for Mr. Trump, and once one is, Ms. Hicks told a pool reporter that reporters will have "all of the access that they have ever had under any president."
The 21 Club is just a few blocks from Trump Tower. The block outside is shut down, the pool reporter noted, though the press was being allowed to stand outside the restaurant. The 21 Club is a famous New York restaurant that opened in the 1930s as a speakeasy.