Domino's pizza man caught eating toppings from pizza before delivery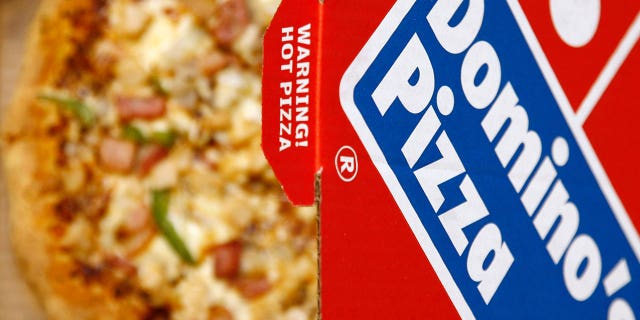 A Domino's delivery driver in Canada has been fired for eating some of the toppings from a pizza he was scheduled to deliver to a customer in Surrey, British Colombia.
In footage of the incident, which was posted to YouTube earlier this week, the delivery man can be seen placing his delivery bag on the floor of an empty elevator, presumably while ascending to the customer's address. He then pulls out the pizza, picks off a handful of toppings, shoves them into his mouth, and places the pizza back in its delivery bag before the elevator door reopens.
DOMINO'S PIZZA TRACKER CALLED INTO QUESTION BY 'APP TRUTHERS' WHO THINK IT'S ALL A SCAM
The building's concierge, meanwhile, was reportedly watching the whole thing on a security feed, and called the tenant to notify her of the man's actions, according to CTV News.
A representative for Domino's has since condemned the man's behavior and confirmed his termination.
"The behavior of the driver on the video is clearly unacceptable," a spokeswoman for Domino's said in a statement obtained by Fox News. "The local franchisee who employs this driver has terminated him and has reached out to the customer directly to apologize."
PATRICK STEWART EATS 'BEST' PIZZA OF HIS LIFE, STOPS TO TAKE PICS WITH RESTAURANT STAFF
Furthermore, the vice president of marketing for Domino's, Jeff Kacmarek, told Canada's Global News that he was "embarrassed" and "frustrated" by the footage, per the International Business Times. He also added that the employee's behavior does not reflect that of all Domino's pizza drivers.
"We have thousands of hard-working, good drivers working for us every day and providing good service to our customers," said Kacmarek.
FOLLOW US ON FACEBOOK FOR MORE FOX LIFESTYLE NEWS