Domino's had no idea about pizza-ordering sex toy: 'This is news to us'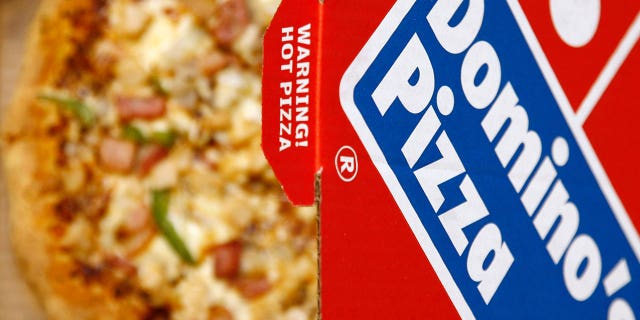 Domino's Pizza says it is in no way affiliated with an adult entertainment website after news of the site's Domino's-ordering sex toy was announced on Thursday.
"This is news to us," a Domino's spokesperson tells Fox News. "We have not worked with this company, nor have we authorized them to use our name in conjunction with their 'toy.'"
COUPLE WHO HAD SEX IN DOMINO'S SPARED JAIL TIME
The adult site introduced its new interactive vibrator, dubbed the "RubGrub," in a press release issued on Thursday morning, describing the sex toy as "an interactive vibrator that has the ability to order Domino's pizza immediately following an orgasm."
According to the press release, the RubGrub will be outfitted with a button "affixed to the end" of the device, which can be pre-programmed with the user's payment and delivery information, meaning he/she would merely need to push the button to summon a cheese pizza.
FUNERAL HOME OFFERED PIZZA TO ANYONE WILLING TO PRE-PLAN THEIR FUNERALS
"While initially launching with the ability to order pizza, the adult entertainment company has plans to add additional restaurant chains, including those serving Mexican and Chinese food," reads the press release, adding the devices will be available sometime in the coming months for $19.95 a pop.
Additional toppings extra.
FOLLOW US ON FACEBOOK FOR MORE FOX LIFESTYLE NEWS