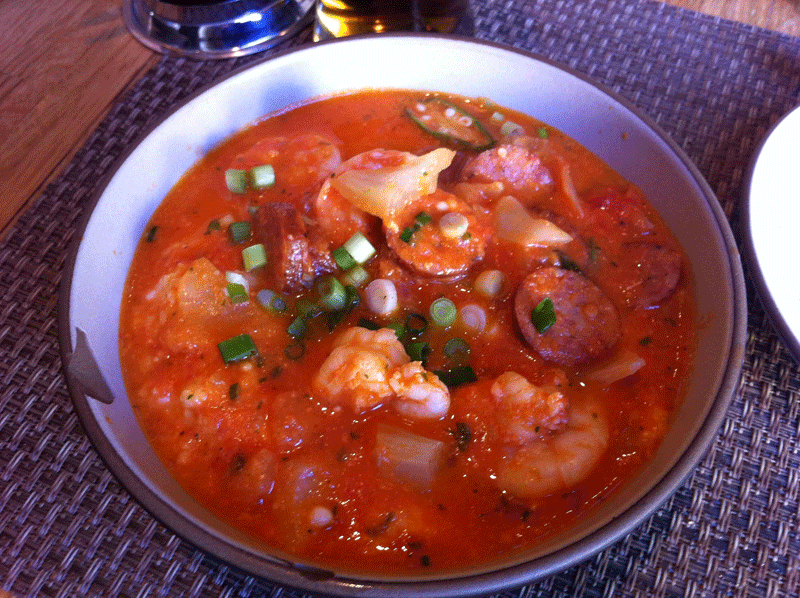 Anyone who visits Charleston, South Carolina seems to fall madly in love with the city's southern charm --and most importantly -- the food.
It's no wonder the city was recently named the top U.S. travel destination, by readers of Conde Nast Traveler magazine.
I've been lucky enough to visit Charleston several times and the city's food scene never ceases to amaze me. It's no secret Charleston is home to some of the best mouth watering food south of the Mason Dixon line. Who can resist shrimp and grits, crab cakes, pimento cheese and fried green tomatoes (sometimes all during the same meal).
During a recent visit, there was one restaurant in particular I had on my food radar simply because I was dying to know what all the fuss was about.
Husk, sits on a quiet side street, one block away from King Street, the city's famed shopping district. You know the food here has to be good when both tourists and locals will go to great lengths to reserve a table.
This fall, Husk was named the "The Best New Restaurant in America" by Bon Appétit magazine and "Best New Restaurant in the South" by Southern Living. The restaurant is only a year old but it's receiving rave reviews from top foodies around the country thanks to Executive Chef, Sean Brock, who was chosen as Best Chef Southeast in 2010 by the James Beard Foundation.
Husk's farm to table philosophy creates a fresh menu that changes twice daily based on seasonal local produce. For lunch we feasted on shrimp and grits w/ okra, braised fennel, tomato and surry sausage and butternut squash soup.
Of course, we couldn't resist ordering a Husk specialty: smoked and fried bologna with pickles and house mustard. I'll admit the fried bologna was mediocre. Not nearly as delicious as the warm homemade bread delivered to our table with butter that's flavored with bacon drippings and honey (the joys of eating in the South).
And because one can never have too much bread (in my opinion) we decided to take advantage of ordering the skillet of bacon cornbread (yes, it comes to your table in a skillet). When it arrived, it looked a bit burnt on top but that didn't stop us from devouring it, while slathering it with the bacon/honey butter.
Overall the food was darn good and the service was outstanding. However, I think this could be the classic case of how too much hype about the food can mess with your expectations.
Once you've finished a meal in Charleston it's time to walk it off. Strolling through the historic neighborhoods you can't help but feel like you're stepping back in time.
So when someone recommended dining at "Circa 1886" -- located in the original carriage house at the historic Wentworth Mansion -- I knew we had to make reservations. The restaurant is intimate fine dining at its best. The dining room is formal (don't wear jeans or t-shirts here) but makes you feel as if you're eating inside an old southern mansion. Just try not to drool over the menu.
Circa 1886's Executive Chef Marc Collins has been wowing foodies with his unique Low country cooking since 2001. Collins is also the brainchild behind Charleston's Food & Wine Festival.
To start the meal, we ordered seared vanilla scented scallops that did not disappoint. Then came my entree: pork chop brined in Firefly sweet tea vodka (Firefly's distillery is near Charleston), lemon curd whipped potatoes, radish salad, adobo glace, roasted shallots.
In full disclosure the best pork chop I've ever tasted was the "pork chop on a stick" at the annual Iowa State Fair in Des Moines, but this pork chop came in a very close second.
Other standouts on the seasonal menu included the seared red maple farms beef with anson mills pencil cob grits, in a maple whiskey pan sauce.
Since no real meal is ever complete without dessert, we chose two. The crispy triple chocolate bread with passion fruit honey, banana colada sherbet and macadamia nut butter was - in one word - amazing.
Our second choice: sweet potato donuts with pecan praline glaze served with a cup of hot apple cider was good, but I had higher expectations. The donuts weren't as toasty and warm as they should've been. Overall, it was a delicious, impressive meal that I'll remember every time I start to miss Charleston.
For more casual dining options outside of historic downtown Charleston, take a drive across the Cooper River and the gorgeous Arthur Ravenel Bridge to Mt. Pleasant's Shem Creek. This historic area offers a selection of lively bars and restaurants perched along the water.
Vickery's Bar and Grill, offers outdoor and indoor dining for lunch and dinner but better to dine here before the sun sets if you want to take in the view. The food is typical southern fare, but solid. Order the fried green tomato tower for starters and you won't be disappointed. Picture a stack of fried green tomatoes layered with herbed feta, tomato sauce & basil oil.
Our other favorites are the crab cake salad served over mixed greens with onion, cucumber, tomato, croutons and parmesan cheese and the grilled salmon BLT with cracked black pepper mayonnaise on a Cuban roll. And don't forget to wash it all down with some sweet tea or Firefly sweet tea vodka.
For the best burgers near Charleston, we head to Poe's Tavern on Sullivan's Island (about a 20-25 minute drive from downtown Charleston depending on traffic). The quiet island has a small stretch of bars and restaurants along it's main drag but Poe's, named after the poet Edgar Allan Poe, seems to be the one all the locals drift to most often -- thanks to the large outdoor patio. Located within walking distance from the ocean, it's the perfect pit stop for lunch during a day at the beach.
You really can't go wrong ordering any of the 1/2 pound burgers on the menu, but my favorite has always been the pimento cheese burger with bacon. Another favorite is the roasted garlic blue cheese burger topped with buffalo shrimp. And don't leave without trying their signature bacon and blue cheese cole slaw.
As you can imagine the restaurant options are endless but eating your way through Charleston sure has its benefits. Just don't eat here if you're on a diet.