Dig into this: deep fried cereal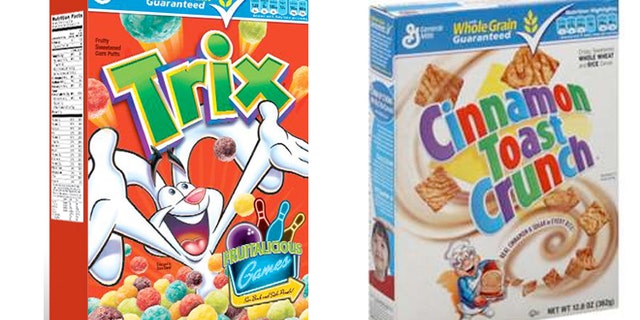 Forget the sugary cereals to start your day. Now you can have deep-fried cereal.
Charlie Boghosian, aka Chicken Charlie, is famous for frying up just about anything. Last year he amazed hungry crowds at San Diego Fair with his deep-fried Kool Aid. This year he's come up with his latest creation: deep fried cereal.
It's hardly a breakfast of champions. Taking Trix and Cinnamon Toast Crunch, Chicken Charlie dunks them in a vat of scalding hot fat, and then tops them with syrup --as if the cereal wasn't sweet enough. Other new creations he's unveiling this year include deep fried PB&Js.
Summertime county fairs are as notorious for the stiff competition between friers as they are for the success of what can be battered and thrown into a vat of boiling oil. A man in Plano, Texas tried a recipe for deep fried beer, by injected the liquid into a pretzel before frying. The 2011 Wisconsin State Fair offered this divine concoction: clumps of deep fried butter. And then, of course, you have the classics, like deep fried Twinkies and Oreos, and my personal favorite: deep fried Spam.