Diet Coke Overtakes Pepsi for Number Two Spot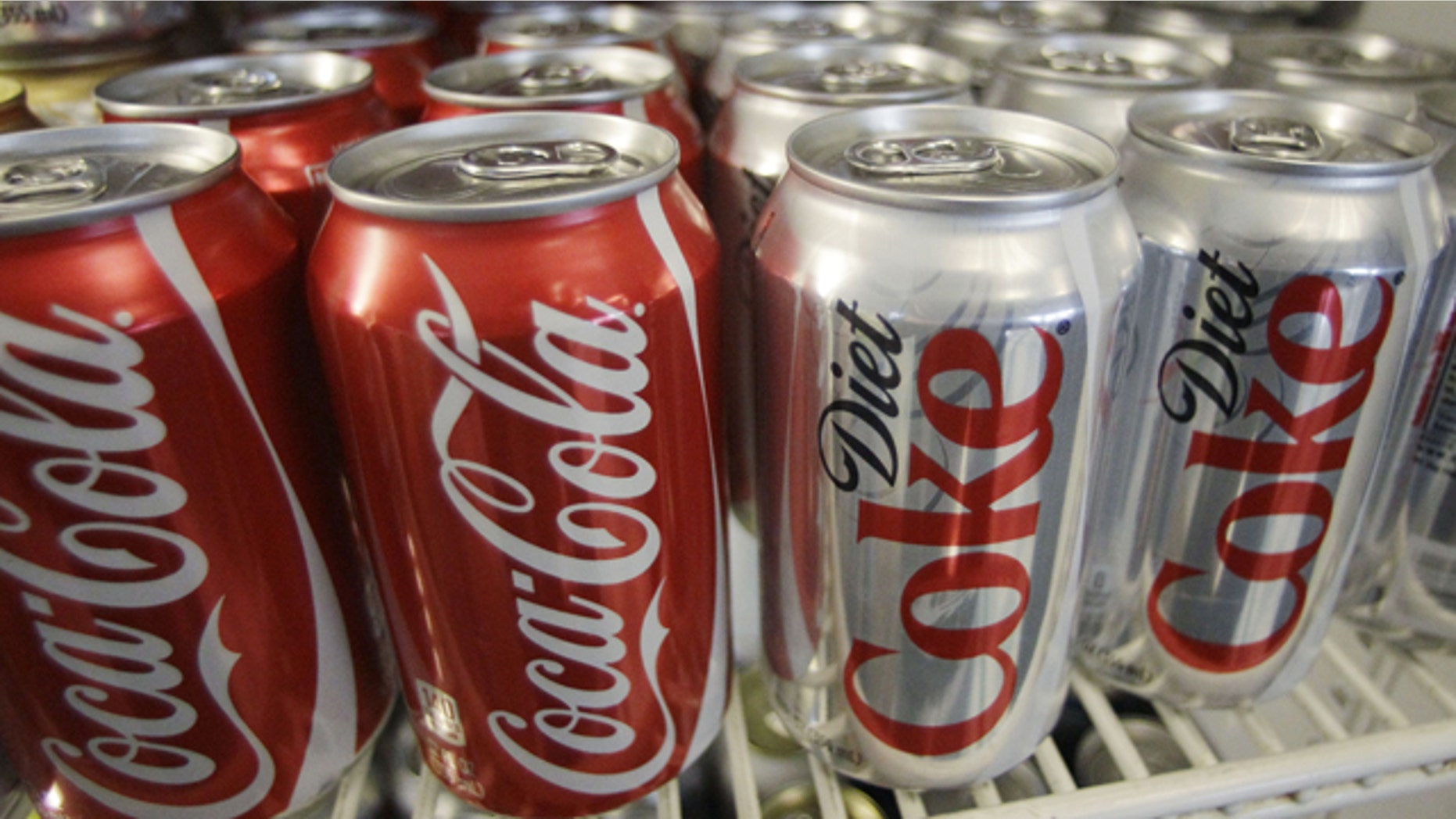 Coca-Cola is winning the fight for America's soda drinkers.
Diet Coke bubbled up into the second spot in the U.S. soft drink market, ending Pepsi's decades-long run as the perennial runner-up to regular Coca-Cola.
Coca-Cola sold nearly 927 million cases of its diet soda in 2010, to Pepsi's 892 million, a report by trade publication Beverage Digest released Thursday said. Diet Coke was nearing a virtual dead heat with Pepsi a year earlier.
Regular Coke remains the undisputed champion at 1.6 billion cases.
For Coke, wresting the No. 2 spot from Pepsi capped a year in which it took more of the soda business from its rival.
Diet Coke's rise reflects a long-term trend toward diet sodas. Ten years ago, only two of the top 10 were sugar-free. Now, four are on the list: the diet versions of Coke, Pepsi, Mountain Dew and Dr Pepper.
Overall, U.S. soft-drink sales have fallen for six straight years as consumers switched to healthier alternatives such as juices and tea and cut back on spending in the recession.
While both Diet Coke and Pepsi sold less soda in 2010, the decline was more pronounced for Pepsi.
The downward trend in U.S. soda sales intensifies pressure on the longtime rivals to compete.
Coca-Cola has pumped up its traditional advertising, including online ads. PepsiCo, which has lost market share in recent years, maintained some traditional ads but also steered dollars toward it Pepsi Refresh Project, an online donation program meant to build brand awareness.
Though the Refresh Project has proven popular, some have questioned whether it actually drives soda sales.
Coca-Cola Co. sold 0.5 percent less soda in 2010. For PepsiCo, the figure fell 2.6 percent.
The top 10 sodas in the U.S., in order of popularity, are: Coke, Diet Coke, Pepsi-Cola, Mountain Dew, Dr Pepper, Sprite, Diet Pepsi, Diet Mountain Dew, Diet Dr Pepper and Fanta.