Denver police rewarding law-abiding citizens with free pizza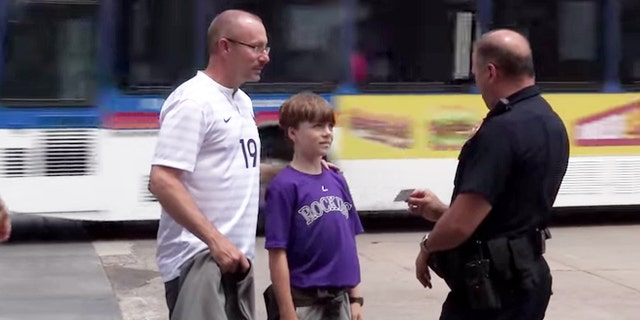 In Denver, you may just want to get stopped by the cops.
On Wednesday, the Denver Police Department launched a new initiative to reward courteous or law-abiding citizens with pizza, reports CBS Denver.
Sponsored by Alpine Bank and Papa John's, the "You Got Caught Doing Something Right" campaign may seem like an unusual tactic to curtail crime but Denver is not the first city use pizza as a reward. Two jails in the Midwest have instated programs that reward good inmate behavior with food delivery privileges like pizza or special subs.
"This is really an extension of our Heads Up program," Denver Police Chief Robert White told CBS. "This is a program that we think is extremely important and doing the right thing is something that a lot of times people don't get acknowledged for."
Residents can earn pizza cards, valid for a free Papa John's pie, by using trash cans instead of littering, not jaywalking, helping others across busy intersections and other every day behaviors.
Officers on foot, Segways and bicycles will be in downtown Denver over the next several days handing out the 500 pizza cards to law-abiding—and hopefully hungry—people.