Denny's announces new 'Burger Town USA' menu just months after IHOP's 'IHOB' debacle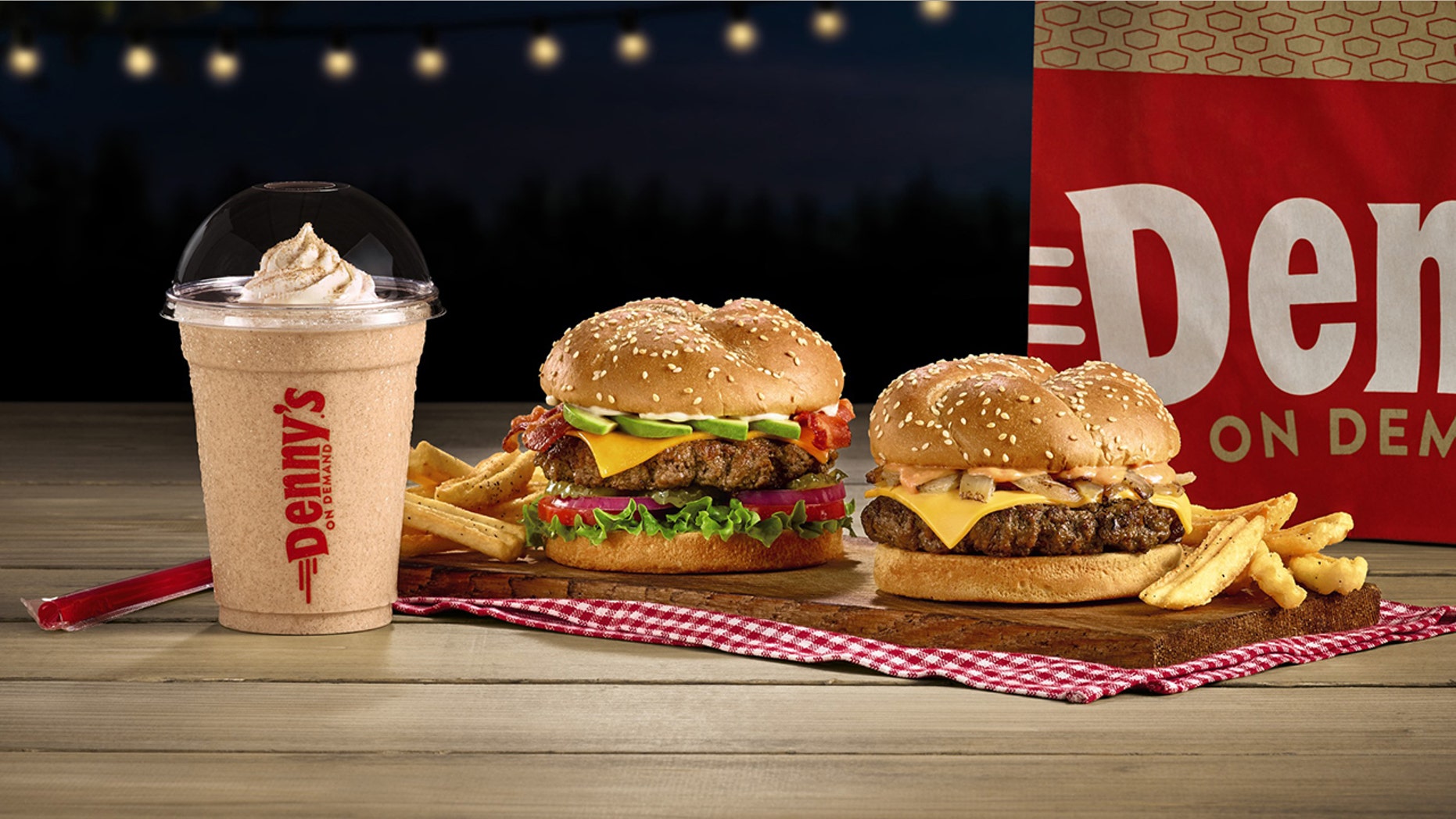 Less than two months after IHOP temporarily changed its name to "IHOB" to market its new line of burgers, Denny's has announced a revamped burger menu —which they're calling "Burger Town USA" — starting at $6.99.
Unlike IHOP, however, Denny's has not announced any plans to shoehorn a "B" into its name (Debby's? Benny's?) for the purposes of publicizing its offerings.
RECOVERING ADDICT PICKS UP IHOP TAB FOR EMT WORKERS
"Burgers have long been a part of our DNA as 'America's Diner' and continue to be one of the most popular dishes among our guests," stated John Dillon, chief marketing officer for Denny's, in a press release. "And with our new 'you're-going-to-need-two-hands-to-enjoy' lineup of made-to-order, 100-percent beef burgers, we're giving our guests even more ways to enjoy this iconic American dish at Denny's, home of 'Burger Town, U.S.A.'"
Among its new burgers, Denny's is offering: an America's Diner Cheeseburger, with caramelized onions, American cheese and all-American sauce; a Spicy Sriracha Burger, featuring cheddar, bacon, jalapeno and sriracha sauce; and a Bacon Avocado Cheeseburger, with bacon, avocado and cheese. All three are served on a brioche bun.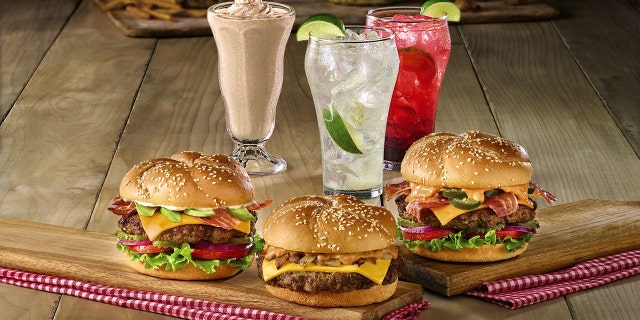 Denny's former burger offerings, including its Bourbon Bacon and Classic burgers, will still be available.
A representative for Denny's was not immediately available to confirm whether "Burger Town USA" was developed in direct response to IHOP's Ultimate Steakburger menu, which features similar offerings starting at $6.99.
CHICK-FIL-A'S CANADIAN EXPANSION SPARKS PRO-LGBTQ PROTESTS
IHOP first began teasing its Steakburgers in early June, after hinting that the chain would be changing its name to "IHOB," but remaining mum on what the "B" would stand for until June 11. Following the announcement, social media users slammed IHOP's marketing strategy as an "epic failure," and called for the people responsible to be fired "ASAP."
Fellow restaurant chains responded by mocking IHOP on Twitter, with burger joints like White Castle promising to never change its name to "Pancake Castle," and Burger King officially changing its Twitter handle to "Pancake King" for the day.
At the time, Denny's, too, appeared to joke that it would be taking a backseat to all of the drama, saying that one day, the world would refer to this backlash as the "Great Burger Wars."
FOLLOW US ON FACEBOOK FOR MORE FOX LIFESTYLE NEWS
Denny's new Burger Town USA burgers are currently available morning, noon and night at nationwide locations.
Fox News' Alexandra Deabler contributed to this report.