Deep-fried Jello-O wins best food at Texas State Fair Big Tex Choice Awards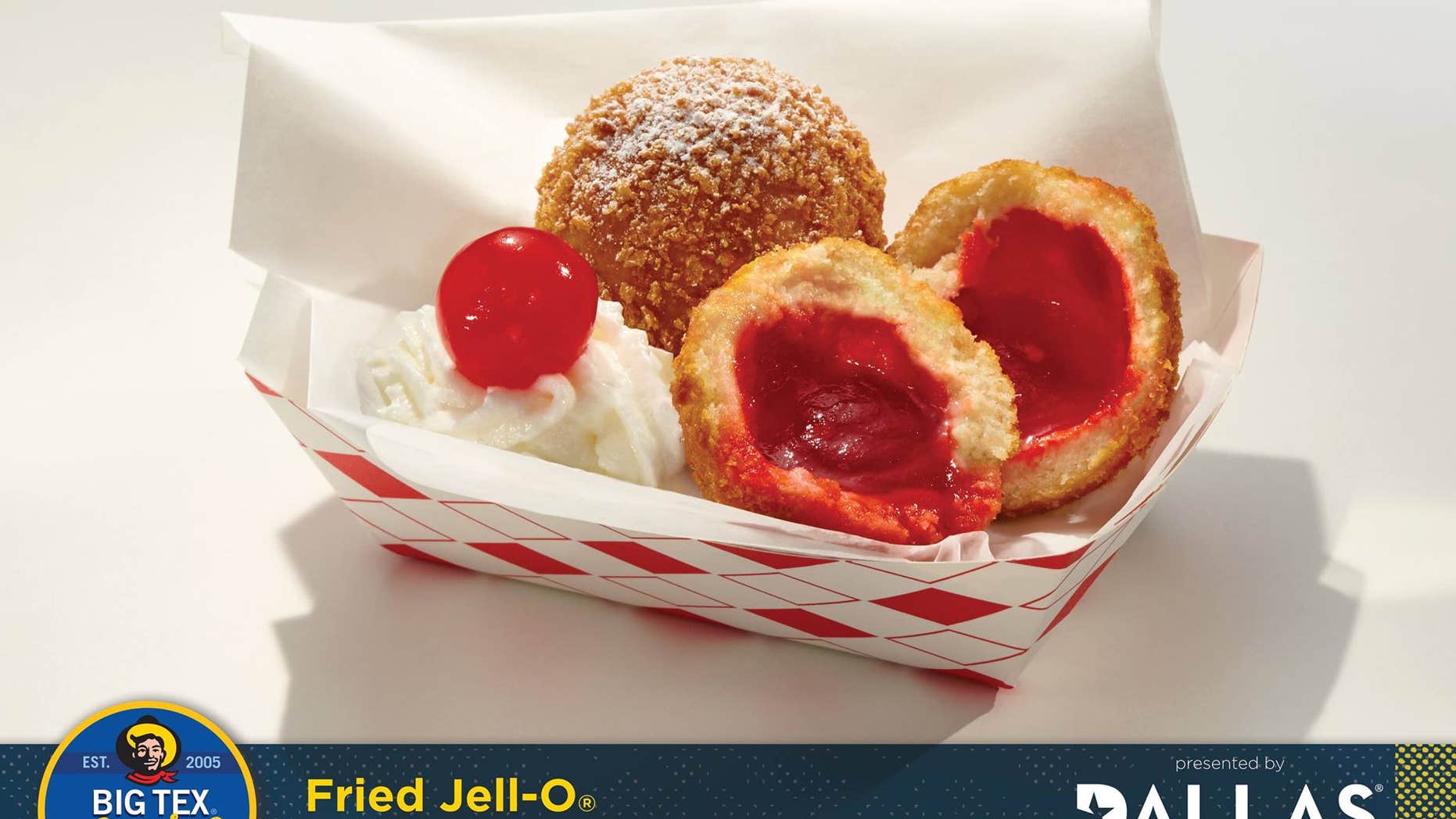 When it comes to America's top state fair foods, there's no doubt that deep-fried is in.
From deep-fried  butter to deep-friend nachos, battered or breaded, anything with a satisfying crunch has been a hit with crowds across the country for the past few years.
This year, a deep-fried cherry Jell-O dish took home the top prize on Sunday at the State Fair of Texas' annual Big Tex Choice Awards—a contest held ahead of the fair's opening later this fall.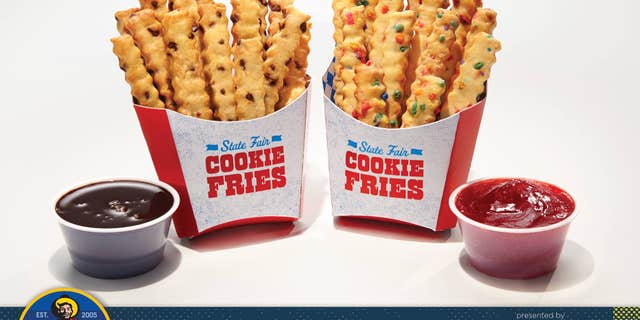 This dish consists of a ball of cherry Jell-O that's been dipped in batter and then flash fried. The whole dessert is topped with powdered sugar, whipped cream and a cherry.
"I never thought a 10-cent bag of Jell-O would put me in the spotlight," said the dish's creator Ruth Hauntz. At 82-years-old she's the second oldest concessionaire at the State Fair, according to Dallas Live.
She's operated a tamale stand since 1987 but this year was her first attempt at something sweet.
The panel of Big Tex Awards' judges included included five local celebrities—among them Don Gay, 8-Time PRCA World Champion Bull Rider and Commentator and Kent Rathbun, renowned chef and restaurateur—and a randomly selected (very lucky) audience member.
Hundreds of State Fair of Texas superfans tasted all eight foods at the pre-fair event. Tickets cost $100-- which is a lot of dough to shell out for dough, even if it's deep-fried--but all proceeds benefit a Texas college scholarship program. Most of the judges were sure to skip lunch before gorging on so many rich dishes.
Other big winners included a Pineapple Korn-a-Copia with fried rice, a Deep Fried Bacon Burger Dog Slider that included pieces of hot dog, a deep-friend pulled-pork Funyan bite and Injectable Great Balls of BBQ.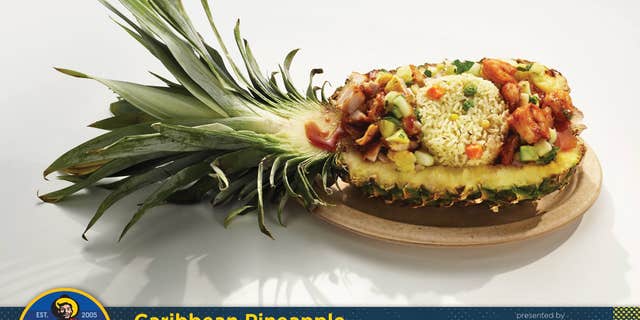 A finalist in the Big Tex Choice Awards for the past seven years, Isaac Rousso earned the top spot in "Most Creative" category with his State Fair Cookie Fries, a whimsical take on cookies cut in the shape of crinkle-cut fries served with strawberry or milk chocolate sauce. Rousso is the man behind award-winning dishes such as the fried Cuban roll and the smoky bacon margarita.
Going on its 130th year, the State Fair of Texas is one of the nation's oldest. But the food contest has only been going on since 2004.
The State Fair of Texas runs from Sept. 30 to Oct. 23 this year in Dallas.