Customizable pizza is a piping hot trend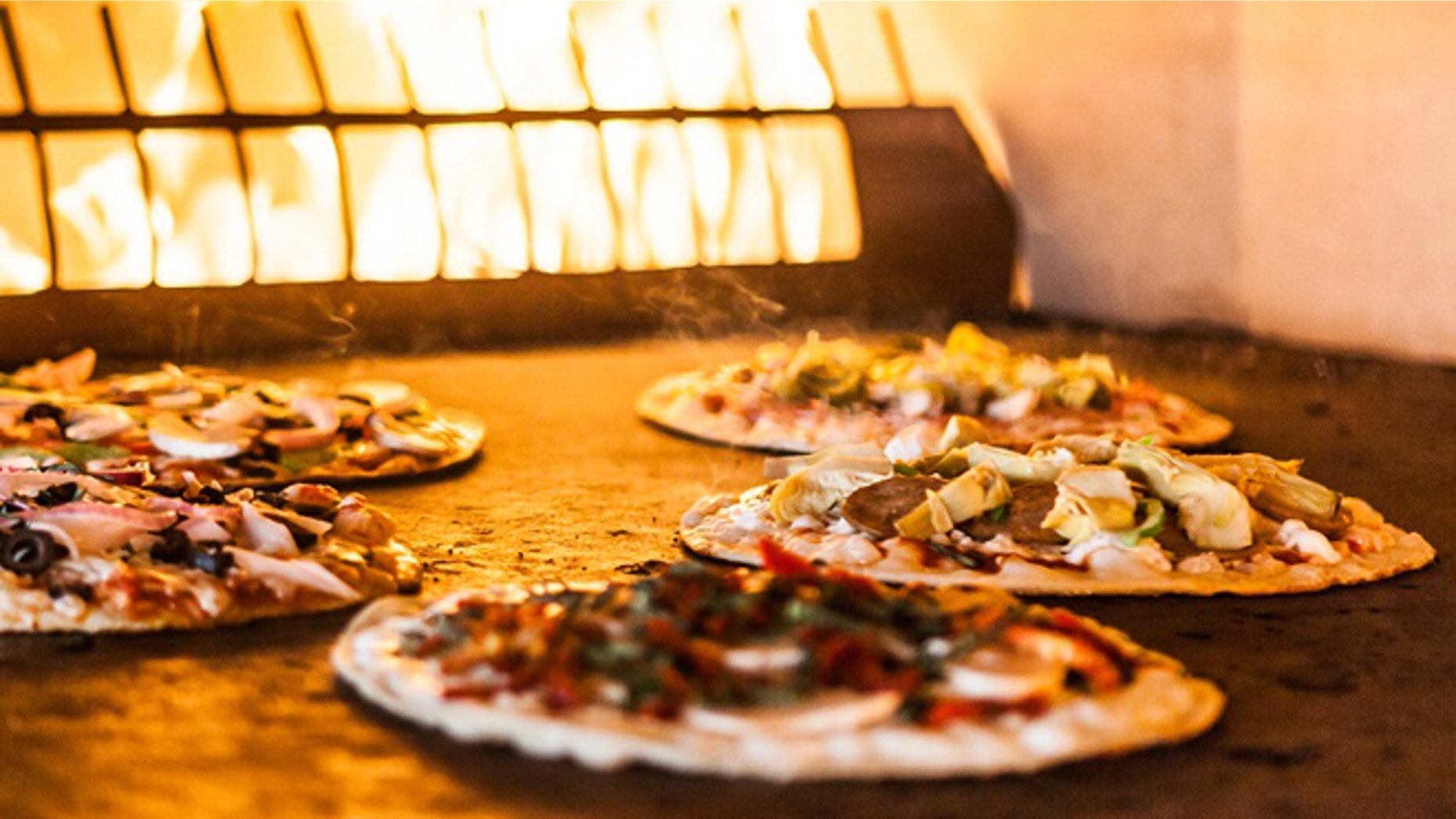 America's love affair with pizza is heating up amid a growing legion of build-your-own pizza chains that are spreading across the U.S. They're one of the hottest segments in fast-casual dining, and they're striving to emulate … a burrito restaurant.
They want to be the Chipotle of pizza.
"There's a million places you can get a burrito, but at Chipotle, it's the experience," says Mary Chapman, a fast-casual restaurant analyst with Technomic, a research and consulting firm for the food and food service industries. "The value proposition is there, you can get whatever toppings you like for the same price and the quality ingredients are appreciated. [Pizza places] are trying to attract the same customer."
"Pizza's a natural fit as part of the fast casual trend, We've been through better burger, better burrito … It's the next step."
What makes these pizza parlors different is their artisanal approach, says Elizabeth Friend, senior food service analyst for Euromonitor International, a market research firm. They're "based on higher quality ingredients, made from fresh ingredients, in-house, and the dough is made fresh, never frozen."
And while pizza has always been about customization – splitting toppings in half or buying by the slice – these new eateries seek to combine custom-built pies with one price – around $10 or less – and speed. They aim to deliver the food to the customer in 5 to 10 minutes.
"Pizza's a natural fit as part of the fast casual trend," Friend says. "We've been through better burger, better burrito … It's the next step. It's comfort food with a twist, and you make it premium with ingredients."
If you haven't yet encountered the build-your-own concept, you most likely will soon.
Many of these pizza chains – Pieology, Blaze Pizza and PizzaRev to name a few – were spawned in California, but they are spreading nationwide faster than a pie cooks in their ovens.
Blaze Pizza is living up to its name in terms of growth, having more than quintupled its 2013 sales last year, according to Technomic data. The restaurant chain now has 75 stores in 20 states.
"We are the fastest startup in the history of fast-casual and food service," says Jim Mizes, Blaze's president and chief operating officer. "In just two and a half years we sold out the entire country to experienced, multi-brand franchisees, so we know we can open 90 to 150 restaurants every year."
The Pasadena-based chain has also landed some star-studded backers, including LeBron James, Maria Shriver and Boston Red Sox co-owner Tom Werner, who have all invested in Blaze Pizza.
The build-your-own concept is attracting not only high-profile individual investors, but restaurant chains from other categories as well – including Chipotle, which has invested an undisclosed amount in Denver-based Pizzeria Locale, banking that it will become, well … the Chipotle of pizza.
Buffalo Wild Wings, too, sees a future in tomato sauce and cheese. It's put its money behind PizzaRev, the Thousand Oaks, Calif.-based company run by former Clear Channel co-CEOs Rodney Eckerman and Irv Zuckerman.
Eckerman jokes that entertainment is basically the food and beverage business, since Clear Channel managed a $100 million portfolio of food and beverage operations.
The 3-year-old pizza chain's sales tripled last year from 2013, according to Technomic. Eckerman says PizzaRev is expanding aggressively with the help of franchisees from its current 28 stores in six states, and it hopes to have 100 locations nationwide by the end of next year.
The growth is more than geographical. These entrepreneurs are staking out space at lunch, where pizza has historically not fared well, aside from slices.
"You can dine quickly, it's an affordable lunch experience, and we use a Roman-style pizza so you can eat the whole thing and not feel like you need to go back to the office and take a nap," says Eckerman, pointing out that PizzaRev's base cheese pizza has 500 calories. The chain has a calorie calculator on its website.
"They've figured out ways to do it faster, doing a personal style, so you don't need a big group," Friend said. "That fits in with what people want from restaurants – a flexible format for lunch or dinner. Make it quick or make it social."
Just don't make it too heavy. While a knowledgeable staff can help customers create tasty combos, Chapman says that can backfire. "One of the risks operators talk about is having the staff help guide customers, and if you put too many toppings on, it's terrible and doesn't cook well," she said. Then you're blaming the cook or restaurant for a soggy bottom or bad pizza.
"There's a learning curve. Pizza is not as easy as rolling up a tortilla."