Cups that change colors to warn you of date rape drugs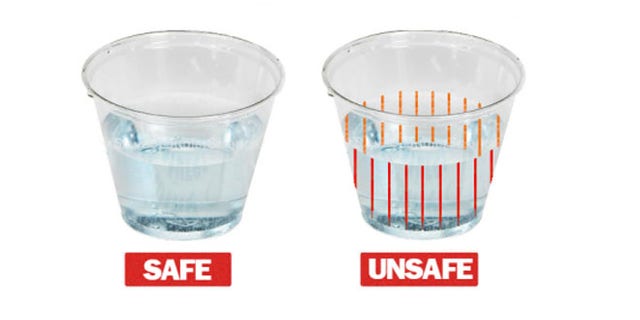 Typically date rape drugs are so hard to detect because they're odorless, colorless, and tasteless that many unsuspecting revelers aren't aware they're being victimized until it's too late.
Now a start-up called DrinkSavvy is hoping to fight sexual assault by warning people about what may be in their cup. DrinkSavvy, which is currently looking for funds on Indiegogo, has developed a line of cups, straws and drink stirrers that can detect "date rape" drugs, instantly.
DrinkSavvy founder Mike Abramson worked with chemistry professor John MacDonald at Worcester Polytechnic Institute in Massachusetts to develop a special material that changes color when it comes in contact with three common 'date rape' drugs: GHB, ketamine, and rohypnol. Abramson is offering the products online for free at select rape crisis centers, and hopes to expand their use at bars, colleges, and clubs.
He says he got the idea for the cups after he was a victim of the drugs himself. "Within the past three years, three of my very close friends — and myself — have been the unwitting victims of being drugged. … And I want to prevent it from happening to anyone else," he said.
This isn't the first attempt to introduce drug-detecting drinking devices. In August, a professor at Tel Aviv University developed an anti-date rape straw which could detect ketamine and GHB.