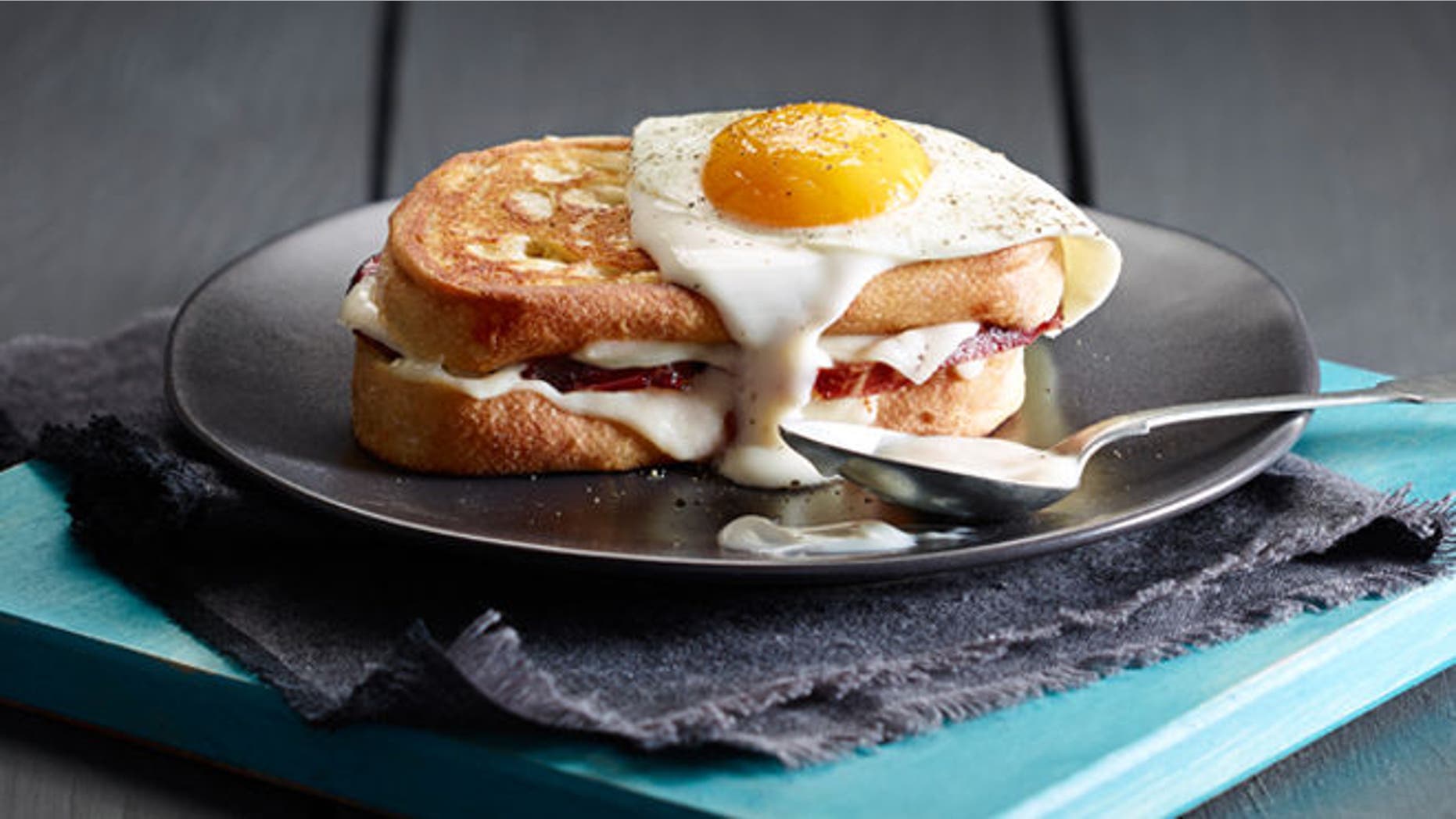 Boulart brings us this Classic Belgian loaf that meets perfection with savory ham, melted Swiss cheese and bechamel. A sunny-side- up egg drips its irresistible golden goodness over top.
Cook Time:10 min
Prep Time:5 min
Total Time:15 min
Servings: 4
Ingredients:
8 thick slices of Boulart Belgian bread
2 tablespoon (30 ml) Dijon mustard
1 teaspoon (5 ml) honey
2 tablespoons (30 ml) butter
8 slices Swiss cheese
1/2 lb (250 g) ham, sliced
4 eggs
Salt and freshly ground black pepper, to taste
1/4 cup (60 ml) butter
1/4 cup (60 ml) flour
2 cups (500 ml) milk
Salt and freshly ground black pepper, to taste
Preparation:
Béchamel sauce: in a saucepan, melt butter over medium heat, stir in flour and cook, stirring, for about 2 min. Add milk in a stream, constantly whisking, and bring to a boil until sauce thickens, about 5 min. Season to taste, remove from heat and cover surface with plastic wrap to prevent a skin from forming. Set aside.
Assemble sandwiches: In a small bowl, mix mustard with honey. Spread each bottom slice of bread with butter and mustard/honey mixture. Top with with half the cheese, ham, and the remaining cheese. Cover with top slices of bread, and grill in a skillet or a panini grill.
Meanwhile, cook eggs sunny-side-up. When sandwiches are grilled, and the cheese melted, blanket with Béchamel sauce and top with an egg. Season to taste and serve immediately.