Costco discontinues Kirkland Signature Light Beer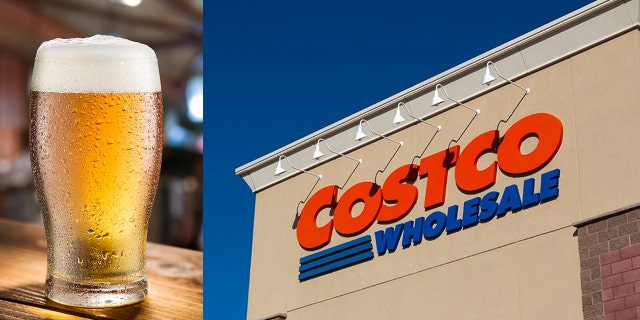 NEWYou can now listen to Fox News articles!
Bad news, frat boys. Costco has stopped selling its Kirkland Signature Light Beer, a longtime staple of low-budget parties.
On Dec. 12, The Takeout broke the news that the wholesale superstore had discontinued the beverage, which had long been chastised by critics as having the smell and taste of "urine."
Though Costco representatives did not immediately return Fox News' request for comment, a spokesperson did confirm to Business Insider that the infamous brew had indeed been discontinued.
MILLERCOORS SURPRISES 101-YEAR-OLD WWII VETERAN WITH FRIDGE FULL OF COORS LIGHT, TRIP TO COLORADO
As noted by the outlet, the beer became a popular party choice for its appealing price tag, as customers could purchase Kirkland Signature Light Beer in a 48-pack for just $22 — or less than $0.50 per can.
Twitter users, meanwhile, largely lamented the news but some heralded the discontinuation as the end of an era.
"Dude, I am so, so sorry," one Twittizen wrote to a friend of the news.
"Rest In Peace to a real one," another agreed.
FOLLOW US ON FACEBOOK FOR MORE FOX LIFESTYLE NEWS
"Costco stopping sales of Kirkland light beer is like McDonalds not giving toys with the happy meals. THIS. IS. ANARCHY," one fan exclaimed.
"thx for the mems" another mused.