Coke rolling out more names on bottles to boost sales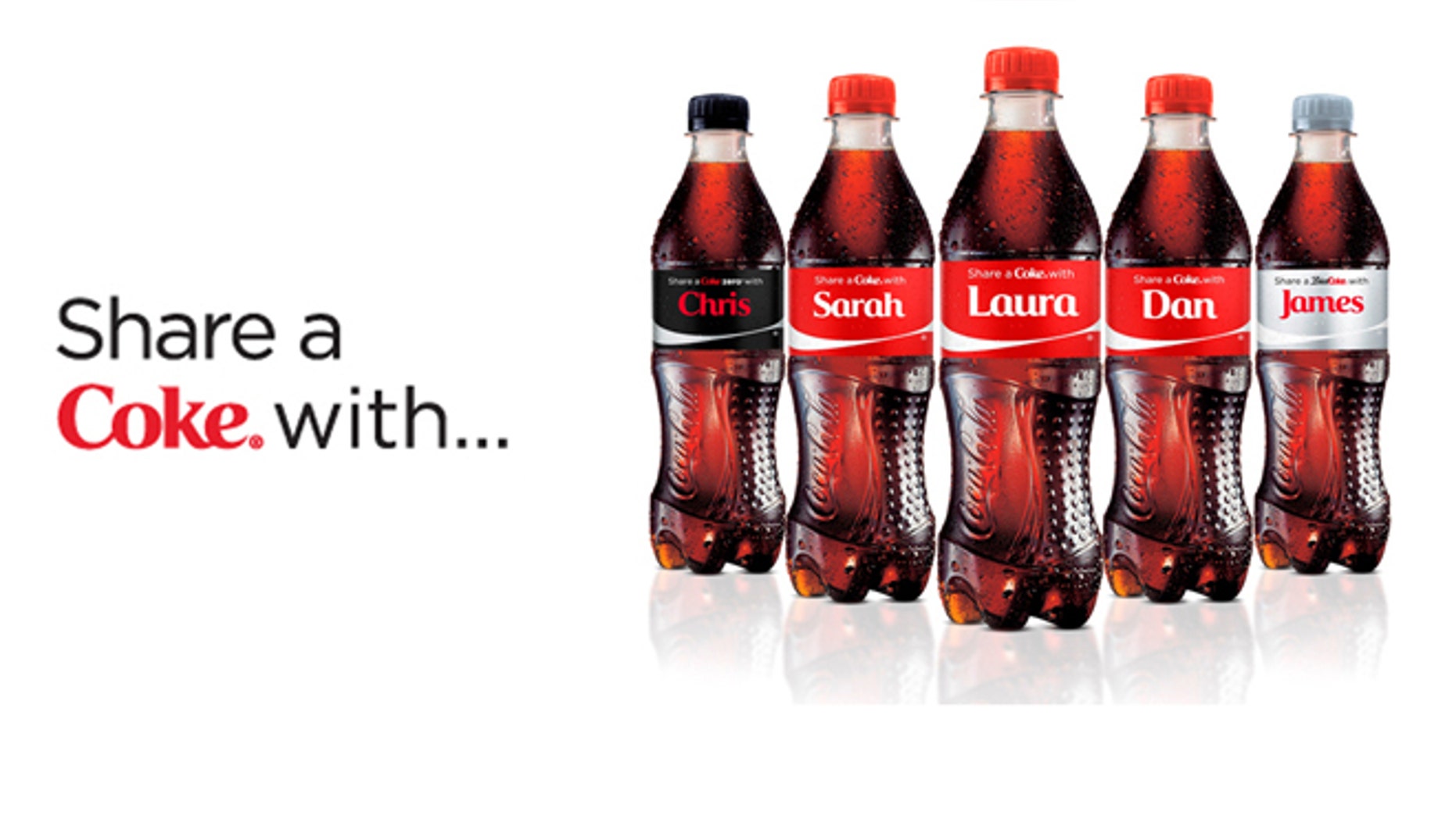 Didn't find your name on a custom bottle of Coca-Cola last year?
This summer, start searching the refrigerated section. Coke is bringing back it's successful "Share a Coke" campaign, tripling the names available and expanding the line to cover more bottle sizes and formats, reports AdAge.
Last year, the company printed 250 popular first names among teens and millennials on the 20 ounce bottles of Coca-Cola Classic, Diet Coke and Coke Zero. According the Wall Street Journal, Chris, Jess, and Alex were the most frequently stocked. Commonly used friendly slang terms like "BFF" and "Rock Star" were also employed.
In 2014, Coke was able to grow its sales volume for the first time since 2000, according to beverage Digest, largely due to the "Share a Coke" program.
So who came up with seemingly simple concept?
The "Share a Coke" campaign originated in Australia in 2011 before hitting America. Lucie Austin, who helped spearhead the program as the former director of marketing Coca-Cola South Pacific, said last year in an interview posted on Coca-Cola's corporate blog that "our research showed that while teens and young adults loved that Coca-Cola was big and iconic, many felt we were not talking to them at eye level."
Putting names on bottles personalized the product, and made it a shareable commodity as consumers purchased bottles for friends. Though the company says "Share a Coke" was never meant to be a permanent campaign, over 80 countries around the world now have personalized versions with popular local names.