Coca-Cola rolls out patriotic-themed soda cans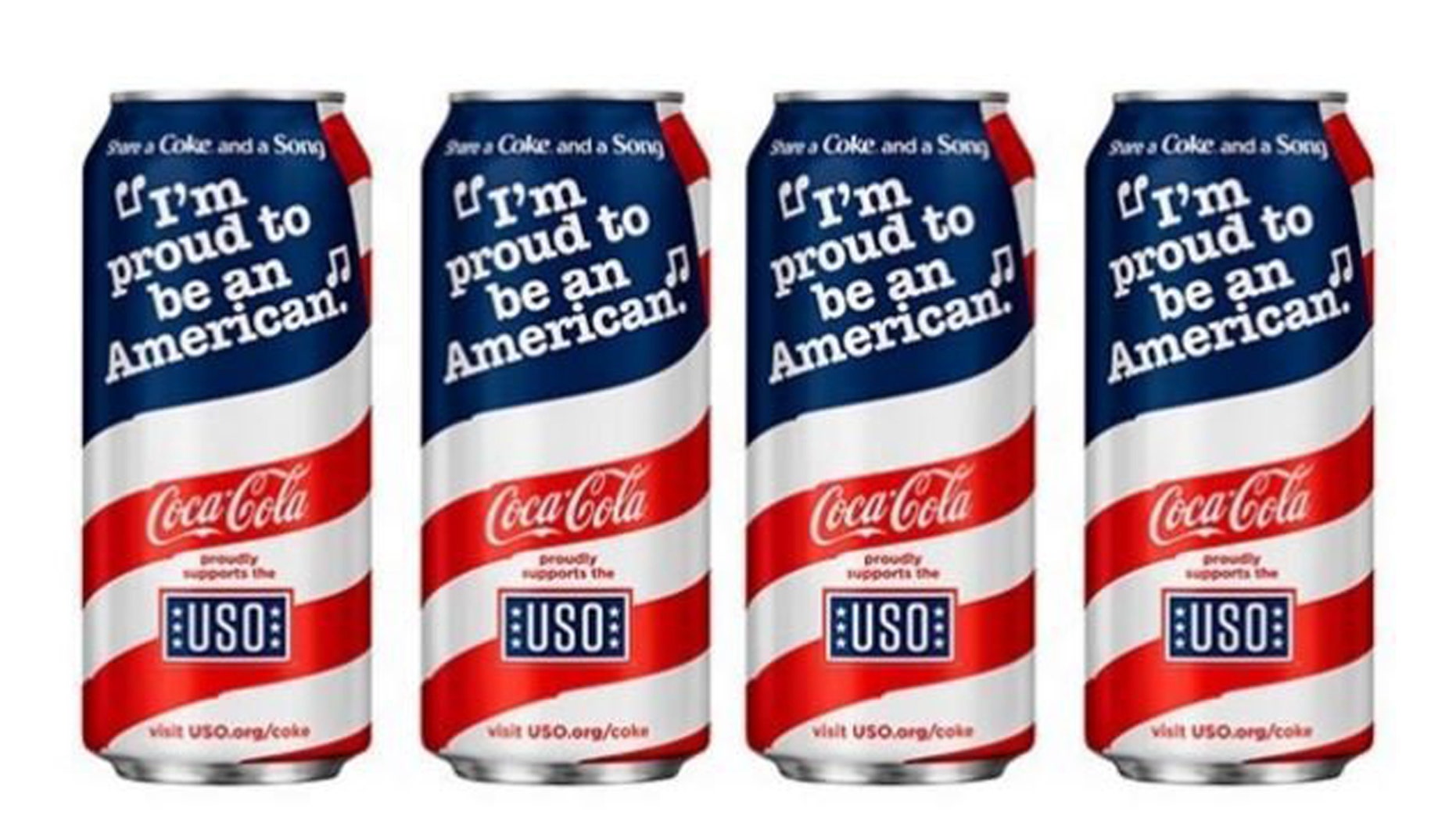 Fresh off the heels of Budweiser's summer rebrand as "America," Coca-Cola is jumping on the patriotic bandwagon.
The soda company has just released "I'm proud to be an American" limited edition red, white and blue cans emblazoned with stripes to honor members of the U.S. military.
The new can rollout is celebrating Coke's 75-year partnership with the United Service Organizations and also promotes the joint "Campaign to Connect," which is being sponsored by Coke and the USO. It aims to get Americans to send one million messages of support to members of the armed forces. Messages can be sent online via the campaign's website.
The cans started appearing as singles and in packs on store shelves over Memorial Day weekend and will be available through July 4th. The song lyric and patriotic design will be on 16-ounce cans as well as 12-ounce cans that come in 20, 24 and 35-packs.
Coca-Cola is the latest company to adopt pro-U.S. themed packaging. Two weeks ago, Anheuser-Busch announced that Budweiser beer cans and bottles would be labeled as "America."
But that rebrand will last well beyond the summer, through the presidential election in November.