Church group leaves Waffle House employees $3,577 tip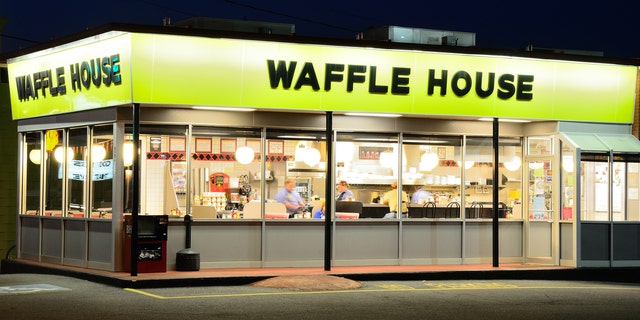 If the spirit of the holidays often brings out the best in people, one Ohio church group served up something of a Christmas miracle for local Waffle House staffers — a $3,577 tip.
Churchgoers at Grand Lake United Methodist Church in Celina surprised employees at the Wapakoneta Waffle House with the whopping cash gratuity after a Christmas Eve service on Dec. 24, WHIO reports.
Through the advent season, which this year started on Dec. 3, church pastor Rev. Mick Whistler asked each family to save $1 a week to demonstrate the "huge difference" they could make together as a church, according to the outlet.
D.C. RESTAURANT CHANGES DRESS CODE AFTER BEING ACCUSED OF 'RACISM'
After Whistler announced during the service that the donation would go to the nearest restaurant open for Christmas, several dozen churchgoers drove to the beloved 24/7 waffle chain to watch staffers receive the good news, church member Barb Vorhees said.
"Are you kidding us?" one of the five female Waffle House employees behind the counter asked as Mickler told them of the donation, as the group hugged and cried. The employees then split the $3,577 tip, amounting to more than $700 apiece.
RESTAURANT PATRONS ARE LEAVING HUGE TIPS FOR THEIR SERVERS THIS HOLIDAY SEASON
Members of the Grand Lake United Methodist Church congregation aren't the only ones to recently dole out a little extra Christmas cheer. On Dec. 24, Tampa Bay Buccaneers defensive tackle Sealver Siliga left a $1,000 tip at Applebee's, and many other restaurant diners have made headlines this season for anonymously leaving major holiday tips, too.
FOLLOW US ON FACEBOOK FOR MORE FOX LIFESTYLE NEWS
The Associated Press contributed to this report.