Chick-fil-A lover makes viral video about Sunday cravings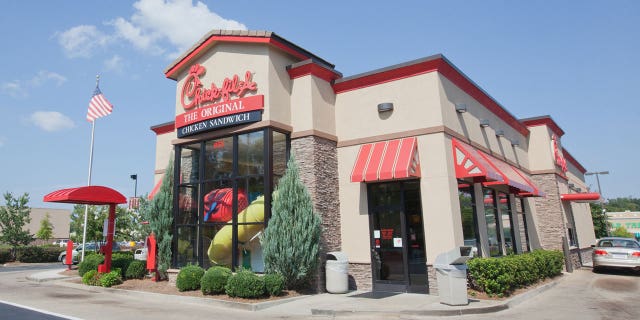 Most of us can relate to the latest video going viral out of the Upstate.
You roll out of bed Sunday morning, brush your teeth and get ready to start your day...and then it hits you. That familiar craving. That rumbling in your stomach.
You put the car keys in the ignition and head to the promised land, excited to start your day with a warm biscuit and dive into a bag of fresh hash browns.
And you may even get down the street, close enough to see the red letters perched above your destination. You can hear them calling your name.
But then you remember one little detail -
Chick-fil-A is closed on Sundays.
A triple threat, Shama Mrema is an actor, writer and comedian who lives in Greenville, South Carolina. And just recently, he shared a video that perfectly captures how a lot of us feel about Chick-fil-A being closed on Sundays.
"Chick-fil-A, you're the love of my life," Mrema sang in the viral video. "If it were legal I'd make you my wife."
Mrema works at a production company in downtown Greenville called Let People See. He said he wrote the song as a comedy last summer.
"A friend and I love Chick-fil-A and I realized that we always wanted to go on Sunday and I had to remind him or he had to remind me that they were closed," Mrema explained.
He said he teamed up with producer Andrew Simmons from Collective Studios and made the music, recorded his vocals and mixed and mastered the project.
"We reached out and got permission to film outside the Chick-fil-A in Cherrydale," said Mrema. "We shot it in one day and I edited it myself."
He had help from his friend Brian French who shot the video, and writer/director Robert Therrell who wrote a script and storyboarded it.
"The response so far has been great!" said Mrema. "People are calling it their anthem. One person said it speaks to their soul. My favorite comment is from someone who called it 'Modern Art.' A little over the top, but I took it."
All of Mrema and his team's hard work speaks for itself - as of right now, he says the music video has 230,000 views, 2,600 likes and 3,800 shares on Facebook. It's only been online since the morning of Christmas Eve.
You can follow Shama Mrema on social media at his Instagram here and Facebook page here. You can watch the music video on Facebook or on his personal YouTube channel.
This article originally appeared on FOX Carolina.