Chick-fil-A is America's favorite fast food chain, survey says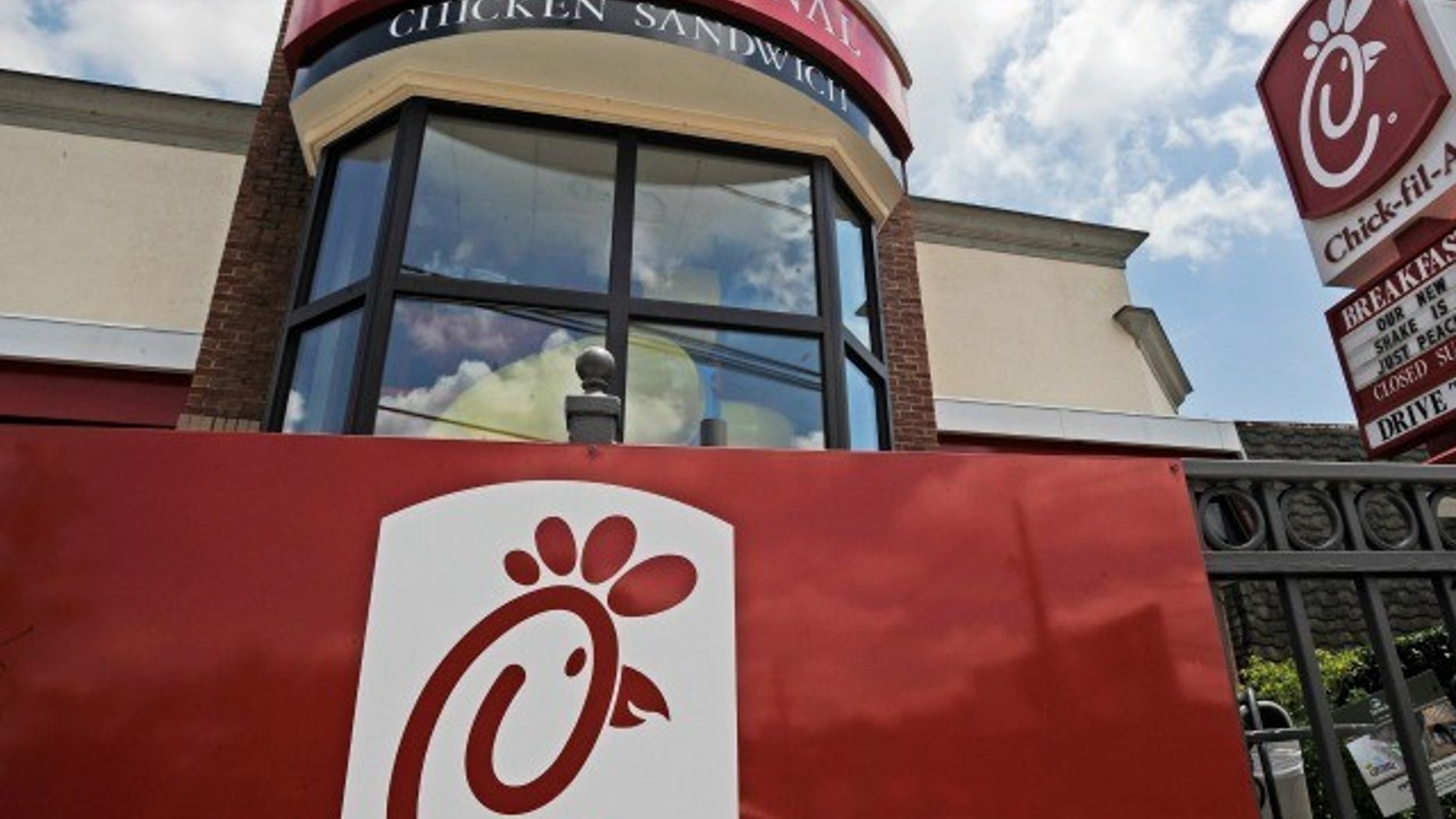 Not everyone may share the same views on gay marriage as Chick-fil-A CEO Dan Cathy, but it appears that people in the U.S. love the chain's food and service.
According to the latest customer satisfaction survey from the American Customer Satisfaction Index (ACSI), the chicken chain was voted as the country's favorite fast food establishment.
The company scored an 86, the highest ever rating for a company in the quick service category. and a strong showing for a first-time competitor. Chipotle came in second place with a score of 83, while Panera came in third.
Last year's favorite, Papa John's, fell five percentage points to fifth place. (Guess the Frito's pizza wasn't enough to wow consumers.)
"The fast casual segment of quick service restaurants is nicely situated for the confluence of changing consumer tastes and a rebounding economy," ACSI director David VanAmburg said in a statement. "Consumers have a bit more money in their pockets, but are still pressed for time. Fast casual outlets offer higher-quality ingredients, freshness and fast service – all at a reasonable price."
For the sixth year in a row McDonald's, which has been struggling to turn around slumping sales, came in last out of the 17 brands ranked.
Other newcomers in the ranking, like Arby's and Jack In The Box, didn't fare as well as Chick-fil-A, with scores of 74 and 72 respectively. Jack In The Box came in just one point above McDonald's.
So how does your favorite place to eat measure up? Check out the report for all types of eateries.
Limited-Service Restaurants, ACSI Scores
1) Chick-fil-A — 86
2) Chipotle Mexican Grill — 83
3) All Others — 81
4) Panera Bread — 80
5) Papa John's — 78
5) Pizza Hut — 78
5) Dunkin' Donuts — 78
8) Subway — 77
9) Domino's — 75
10) Little Caesars — 74
10) Starbucks — 74
10) Arby's — 74
13) Wendy's — 73
13) KFC — 73
15) Burger King — 72
15) Taco Bell — 72
15) Jack in the Box — 72
18) McDonald's — 67