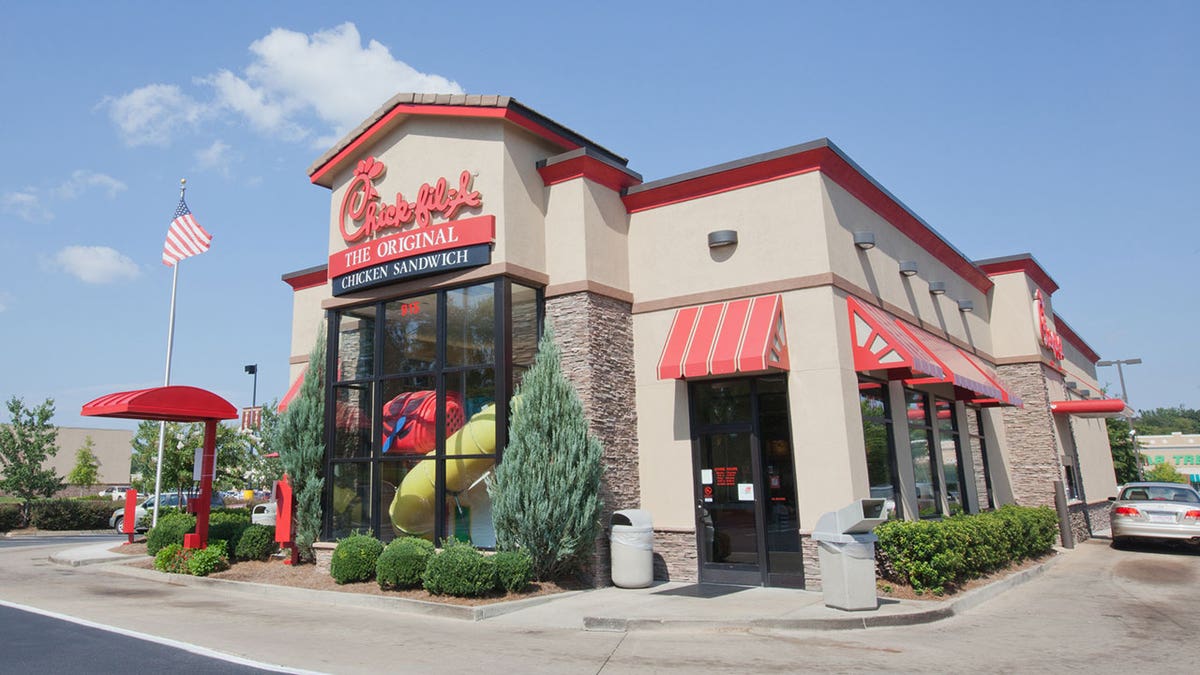 A man in Kentucky got some much-needed help from a generous Chick-fil-A patron early this week.
The needy gentleman had walked into the Chick-fil-A in Bowling Green in a pair of beat-up shoes which were being held together with duct tape, according to witnesses. Noticing this — and seeing that the man was about to go back out into the cold — an anonymous customer stopped the man in his tracks and offered up his own footwear.
CHICK-FIl-A CAUGHT IN HILARIOUS FEUD WITH ALABAMA BBQ RESTAURANT
"The guy goes, 'Sir?' and he goes 'Yes?' And [the first man] just looked at him in the eyes and took off his boots, and handed [them] to him," said Hallie Cassady, a witness who spoke to WBKO.
Afterward, Hallie grabbed her dad's phone to snap a picture of the good Samaritan, who sat back down and finished his meal in just socks. Hallie's father, Kyle Cassady, tweeted out her photo on Monday night.
"Just witnessed an awesome act of kindness by this gentleman taking off his boots during his meal at the (BG) Chick-fil-A to give to a man in need with shoes that were being held together with duct tape," wrote Kyle.
Kyle also told WBKO he feels fortunate that his family got to witness the good deed.
"As a parent, you always want good examples and role models for your kids … [Hallie] got to see something that you don't see every day."
FOLLOW US ON FACEBOOK FOR MORE FOX LIFESTYLE NEWS
Hallie, too, said she was inspired by the man handing over his boots, and hopes it will encourage others to follow with their own acts of kindness.
"You could tell it made the other guy's day," she told WBKO. "And it made my day."