Chick-fil-A earns top spot as more Americans now prefer fast food over full-service dining, study says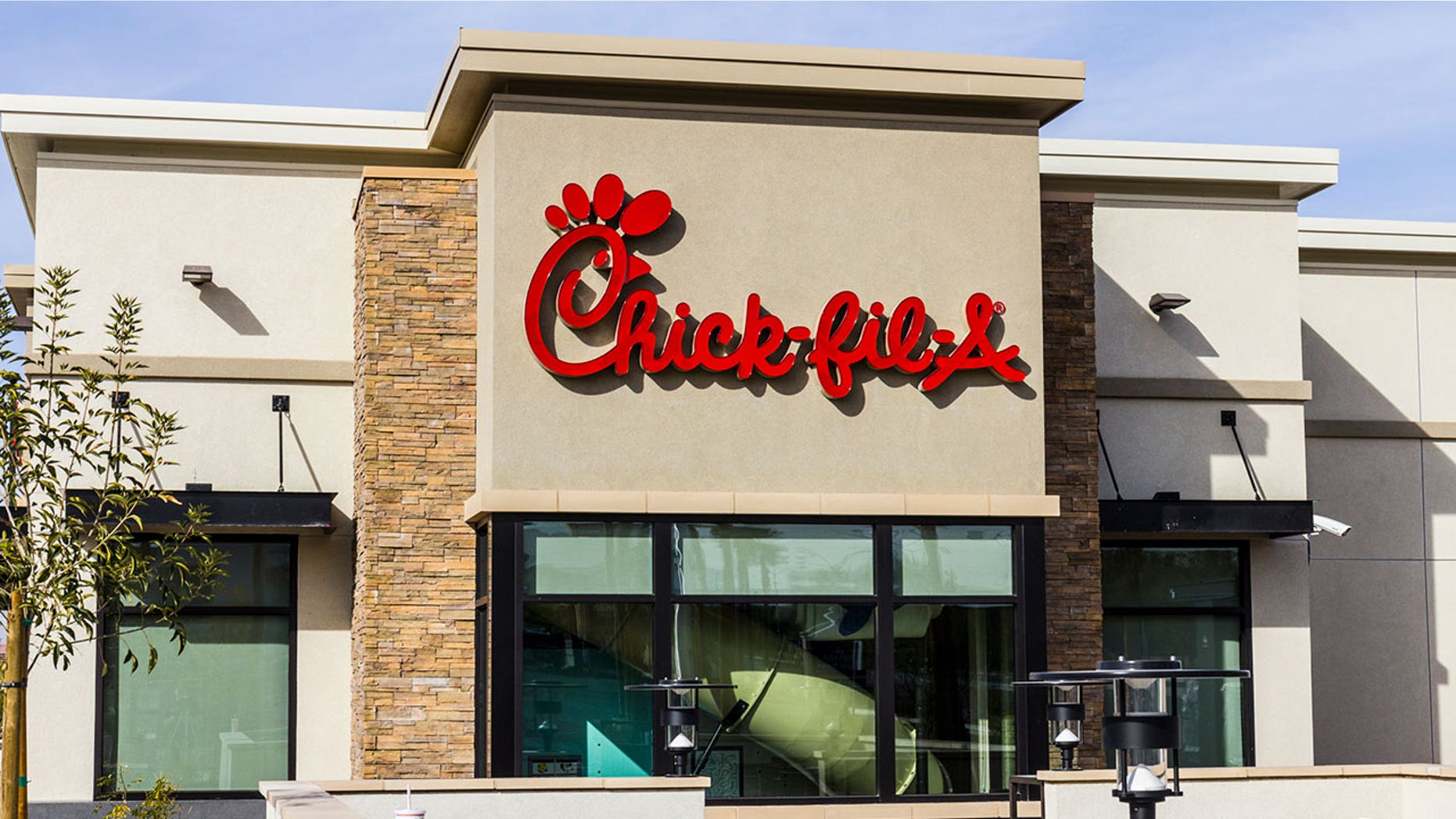 No wonder the line at Chick-fil-A is so long.
For the first time ever, Americans are reportedly more satisfied with their fast-food dining experiences than they are at full-service casual restaurants, and they like Chick-fil-A better than anyplace else, according to a new report from the American Customer Satisfaction Index.
In fact, full-service restaurants earned the lowest score in 10 years — 78 out of a possible 100 — on the annual index, falling a full 3.7 percent from last year.
Claes Fornell, the American Customer Satisfaction Index (ACSI) chairman and founder, says full-service restaurants should be worried by the findings.
CHICK-FIL-A IS OFFERING A NEW BUN, BUT THERE'S A CATCH
"Lower customer satisfaction is a major threat to the restaurant business," said Fornell in a press release.
Fornell believes higher prices are one of the main reasons a consumer might be less satisfied with full-service restaurants, but only when the consumer feels that he/she could be getting comparable food someplace else.
"If a lower-price competitor has higher customer satisfaction than a rival that competes on quality, the latter is obviously in serious trouble," Fornell explained in his statements.
TEEN PULLS A GUN ON JACK IN THE BOX EMPLOYEE OVER CHICKEN NUGGET, SAY COPS
Unlike the full-service industry's slipping score, the fast food industry's ASCI score remained constant at 79. Chick-fil-A took the top spot among its competitors in the industry for the third year in a row, with a score of 87; Panera Bread and Papa John's tied for second at 82; and Subway and Arby's took the fourth and fifth spots, with 81 and 80, respectively.
"Quality ingredients combined with fast service and low prices are helping limited-service restaurants outperform full-service restaurants," the ACSI wrote in its report.
On the other end of the spectrum, McDonald's scored just 69 points, effectively putting them in last place of the 17 fast food establishments on this year's index.
When it comes to full-service restaurants, Cracker Barrel remained in first place for a second year, with 84 points. Trailing closely behind were the Texas Roadhouse, with 82; Olive Garden and Red Lobster, both with 81; and Outback Steakhouse, with 80. Red Robin came in dead last of the 12 restaurants on ACSI's list, with 73 points (down from 80 last year).
FOLLOW US ON FACEBOOK FOR MORE FOX LIFESTYLE NEWS
The 2016 American Consumer Satisfaction index has also determined that Americans prefer Dunkin Donuts to Starbucks (79 to 77); Chipotle over Taco Bell (79 to 76); and Burger King (77) over fellow hamburger chains like Wendy's (76), Jack in the Box (75) or McDonald's (69).
The ACSI's annual report is based on more than 5,500 surveys collected between June 2016 and May 2017.