Chicago Cubs' Ben Zobrist's 'Zorilla Crunch' becomes third cereal spawned by baseball team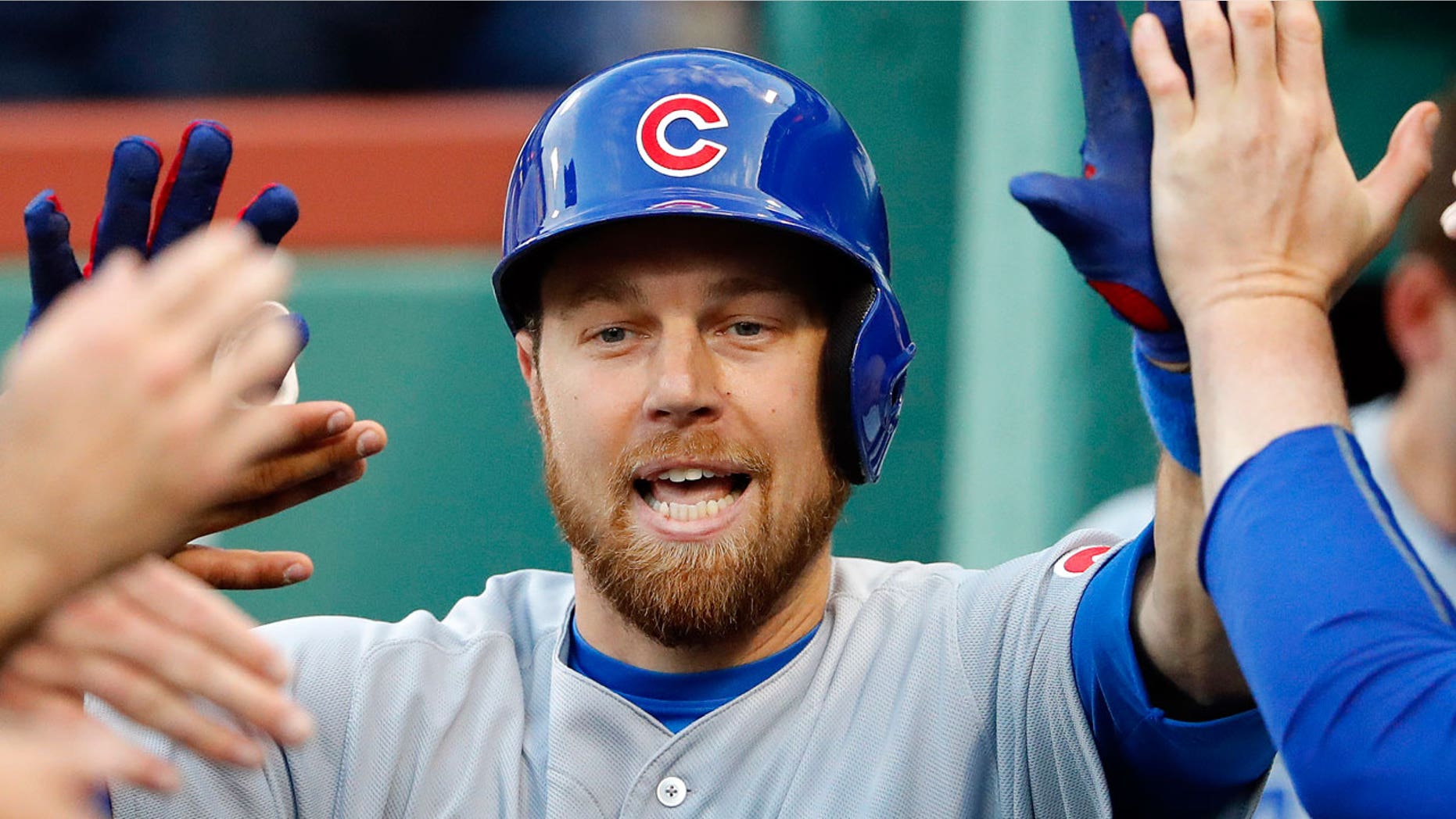 Ben Zobrist of the Chicago Cubs already has two World Series rings and a World Series MVP trophy, but those accomplishments pale in comparison to his latest achievement: his very own breakfast cereal.
On Monday, the second baseman debuted his Zorilla Crunch, a new cereal featuring the MVP's own signature blend of toasted oat pieces and multi-hued marshmallows pressed into vaguely baseball-themed shapes.
The cereal will be available exclusively at Jewel-Osco (an Illinois-based supermarket chain) and online at PLBSports.com.
"I had a lot of offers after the World Series, being MVP, to do a lot of different things," Zobrist, who goes by the nickname "Zorilla," told WGN-TV. "There wasn't a lot of things I chose, but this is one of them."
7 SURPRISING THINGS YOU NEVER KNEW ABOUT CEREAL
The utility player later took to Instagram to announce the news on social media, posting a photo of himself alongside a box of his "Championship Edition" eats.
"The guy on the box looks freaky familiar to me for some reason," he wrote.
But while Zobrist certainly seems proud of his cereal-worthy status, he's not the first Cub to earn a spot in the supermarket. It's actually been a banner year for Cubs players and cereal, with first-baseman Anthony Rizzo debuting his RizzOs cereal shortly after the 2016 series, and catcher David Ross debuting Grandpa Rossy Crunch earlier in May — both of which were also released at Jewel-Osco outlets and online.
Zobrist, however, isn't intimidated by the boxes that came before his.
"I mean, there's only one with marshmallows in it as far as I know, so I'm pretty sure I got the competition beat," Zobrist told WGN. "Rizz and Grandpa Rossy are going to have to take a back seat to the Zorilla Crunch, I think maybe."
FOLLOW US ON FACEBOOK FOR MORE FOX LIFESTYLE NEWS
According to CubsHQ.com, Zobrist gave another reason to buy his cereal over his competitors'.
"It has marshmallows. And it's healthier," he joked.
Zorilla Crunch will be available in limited quantities at Jewel-Osco outlets in the Chicago area. Two-pack boxes can also be purchased online at PLBSports.com for $15 per order, although shipping is expected to take up to two weeks "due to high demand."