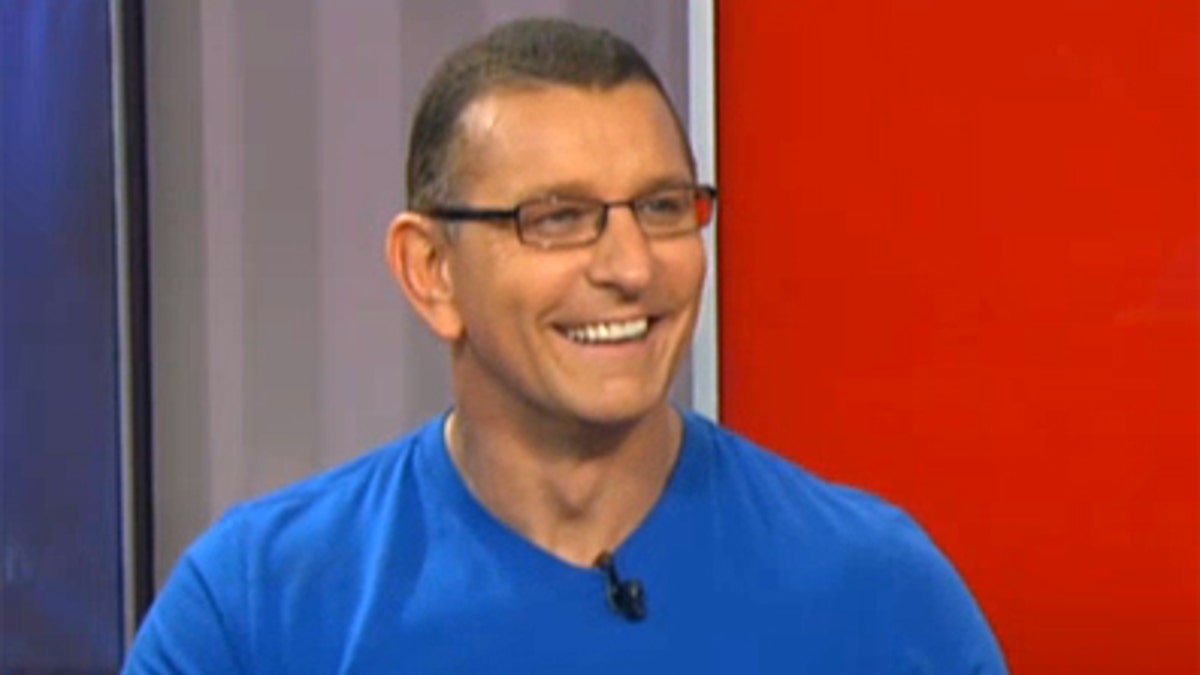 The Food Network's Chef Robert Irvine has the perfect recipe for a tasty and healthy treat for your next BBQ that combines two favorite backyard foods: flank steak and watermelon. Pair this salad with a cold beer or glass of Chardonnay and you're sure to be the prince of the patio.
Flank Steak with Watermelon Salad
Yields- 6 portions
Shopping List
Flank
1-2-lb portion - Flank Steak
? cup- dark balsamic vinegar
? cup- grapeseed oil
1 tsp- rosemary- minced
1 tsp- garlic puree
1 tsp Salt and pepper blend(60%/40% mixture
Juice- 1 lemon
For fruit salad:
1 tsp. sambal chili paste
1 tbsp.- honey
1/4 cup- champagne vinegar
1/2 tsp- kosher salt
1 tbsp..- honey
1 teaspoon granulated sugar
1 cup-fresh seedless watermelon, small dice or cube
1/4 cup- grapes (halved) or strawberries, hulled and quartered
1 tbsp.- grapeseed oil
4 fresh mint leaves- thin sliced or chiffonade
Method
Flank
In a bowl, start marinade for flank steak by blending vinegar, oil, rosemary, garlic, lemon juice and seasoning, whisk together well. Place steak in 8inx 12in casserole pan and generously coat with previous marinade, allow to rest, marinate, for 30 minutes to one hour, under refrigeration. For cooking, preheat grill or char-grill, high heat, remove steak from marinade, straining excess marinade from steak. Removal of excess marinade will prevent flaming, or charring of steak during cooking. Place steak on grill, cooking over high heat, 8-9 minutes per side, remove from grill, allow steak to rest before slicing. Slice steak on bias, top to bottom, against the grain, ¼ inch thick. Place sliced steak with salad and serve.
Watermelon Salad
For vinaigrette in a blender, add chili paste, Champagne vinegar, salt honey and sugar until well mixed, 1 minute. Next slowly emulsify with blended oil, be sure not add oil to quickly, this will cause dressing to break. Taste for seasoning. Once emulsified, remove dressing from blender and pour through a strainer to extract chili flakes from sambol. To assemble the salad, toss fruit with vinaigrette, tossing well. After dressing fruit, with a slotted spoon, portion fruit to plate with omelet and finish with powered sugar and sliced mint.
(Robert Irvine's eat! All rights reserved 2010)