Champagne From 19th Century Shipwreck Sells for Record $43,875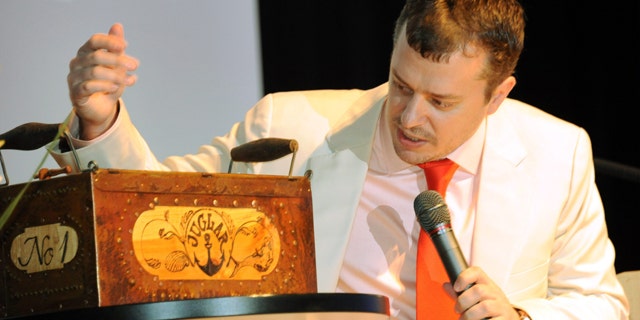 MARIEHAMN, Finland – What do you drink to celebrate winning an auction to pay $78,975 for two bottles of champagne?
That is the price an online bidder paid for two bottles of nearly 200-year-old bubbly found in the wreckage of an unidentified ship that sank in the Baltic Sea sometime in the early 19th century, according to Finnish officials.
Auctioneers in Mariehamn say that an anonymous buyer from Singapore paid a world-record price of $43,875 for a bottle of Veuve Clicquot and $35,100 for a bottle of Juglar.
Both bottles are believed to be the oldest preserved examples of their respective brands.
Friday's auction was held in the capital of the autonomous Aland Islands, a Finnish archipelago situated between Sweden and Finland. Divers last year salvaged 145 bottles of champagne from the shipwreck, at a depth of 165 feet on the seabed.
The Associated Press contributed to this report.
Click here for more from FoxNews.com Food and Drink