Ceiling collapses at Indian restaurant, traps 'screaming,' 'panicking' diners underneath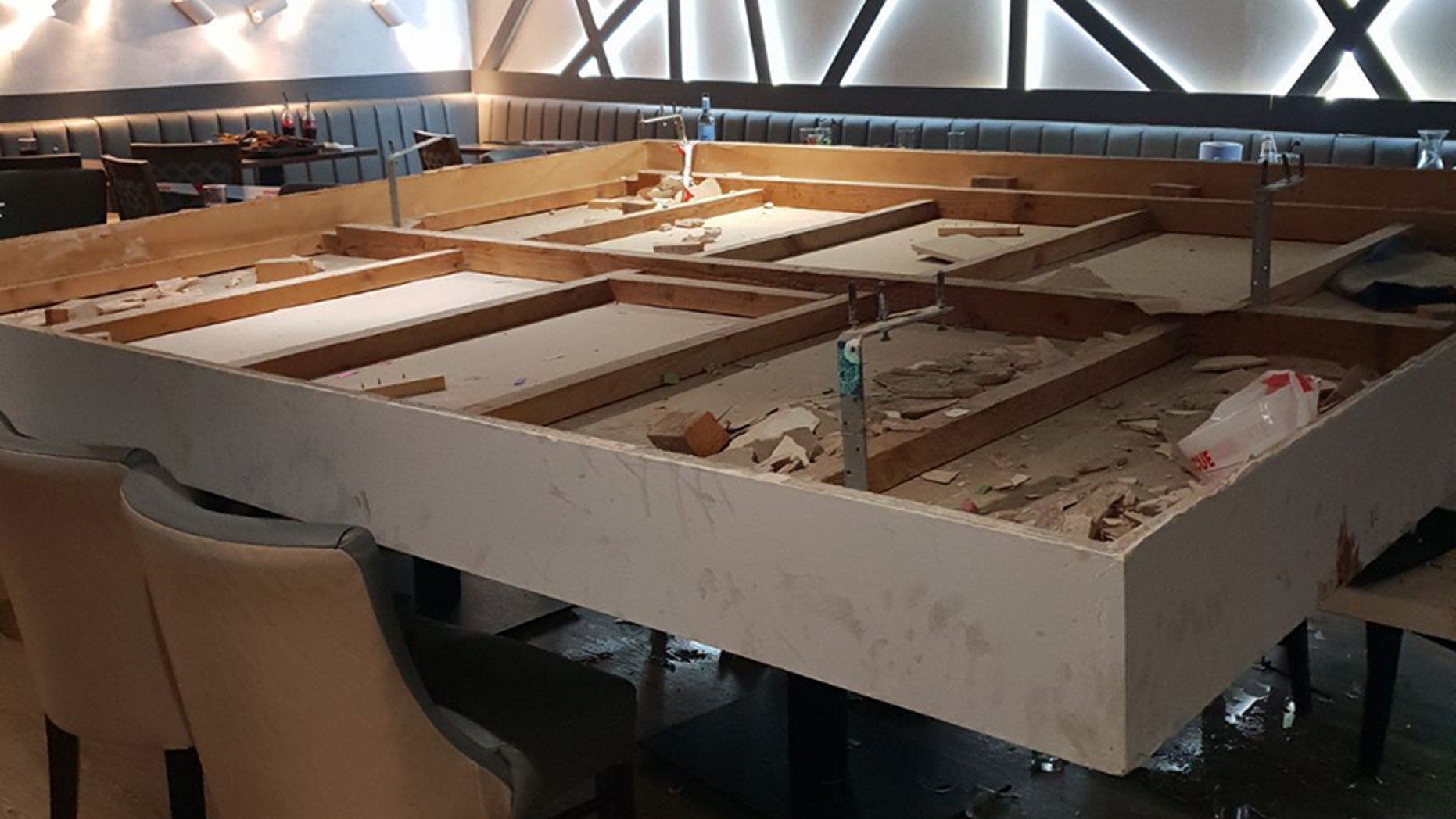 Nearly half a dozen diners were injured at an Indian restaurant in England after a large portion of a suspended ceiling collapsed on patrons.
Emergency services were dispatched to the Sizzling Palate restaurant in Bolton, in Greater Manchester, immediately after the ceiling fell in the restaurant's basement level around 10:30 p.m. Saturday, the Manchester Evening News reported.
WHOLE FOODS' RESTAURANT PARTNERSHIP CALLED 'UNAPPETIZING AND RACIST'
"Everyone was screaming and shouting and panicking," another diner told the Evening News. "There had been a family with young children sat there before we arrived."
Witnesses added that it took several patrons and employees — between 15 and 25, depending on reports — to lift the ceiling portion off about a dozen diners trapped underneath.
Six of those diners were injured, the Manchester Evening News reports, two of whom were knocked unconscious while others suffered minor cuts and bruises. One woman reportedly suffered a neck injury and was removed from the restaurant on a stretcher, the BBC reported. Others were treated on the scene.
"There was no creaking … no indication that [the ceiling] was going to let go," said Huzaifa Chunara, another diner who spoke with the BBC, adding that diners were trapped underneath for around 30 seconds.
PREGNANT WOMAN FILMED TRIPPING SMALL CHILD AT RESTAURANT
Chunara further claimed that "not one [manager] came down to ask if anyone was OK" during the ordeal. However, one of the restaurant's managers, Mohammad Amiri, shot down those claims, saying staff were busy talking to emergency services and taking care of affected customers.
"Please be advised that this was not a major incident and thankfully, nobody was seriously hurt," a spokesperson for the Sizzling Palate said, per the Manchester Evening News.
"A box section of a suspended ceiling in the lower ground restaurant came loose from its fixing and dropped. A couple of customers sustained some minor cuts and bruising."
The Sizzling Palate confirmed that the restaurant operated as normal during the ordeal, and will continue to do so in the wake of the accident.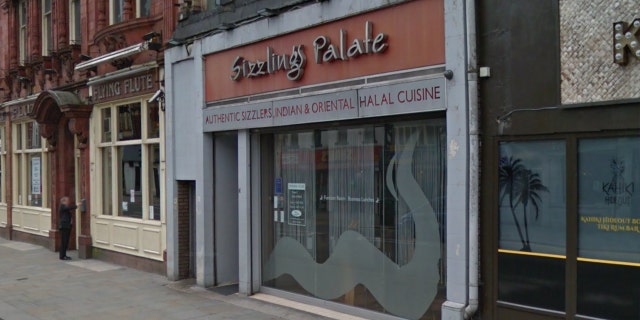 FOLLOW US ON FACEBOOK FOR MORE FOX LIFESTYLE NEWS
The restaurant representative added that only one patron was admitted to a hospital "as a matter of precaution," though earlier reports said at least five people had been transported to a nearby hospital.