Carla Hall and Ming Tsai to host James Beard Foundation Awards in May
Celebrity chef Carla Hall has been tapped to host this year's James Beard Foundation Awards in the spring.
On Wednesday, the foundation announced that Hall, co-host of ABC's "The Chew" and restaurateur of the soon-to-open Carla Hall's Southern Kitchen, in Brooklyn, N.Y., will host the prestigious event which will be held at the Lyric Opera of Chicago on May 2.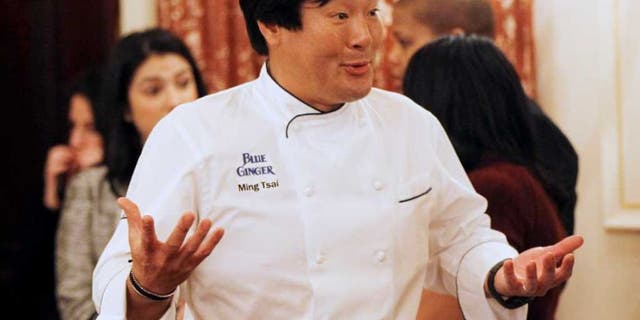 Ming Tsai, a JBF Award winner who has hosted many of his own cooking programs, will host the Book, Broadcast & Journalism Awards at Pier Sixty in New York City on April 26.
James Beard Foundation president Susan Ungaro said the foundation is  "delighted that Carla Hall and Ming Tsai will bring both their culinary and media talents to shine a light on how television has informed and entertained our world of food." Ungaro has said in the past that the Foundation recognizes the popularity of food-centric television shows has greatly raised the profile of chefs and opened the culinary world to a more diverse audience.
Semifinalists for the Restaurant and Chef Awards will be announced on Feb. 17. The candidates will be voted on by a panel of more than 600 judges, including past winners and members of the food media.
The James Beard Awards, known as the "Oscars of the food world," were established in 1990 to recognize culinary professionals for excellence and achievement in various fields including the best restaurants, chefs, bar programs and more across the country.