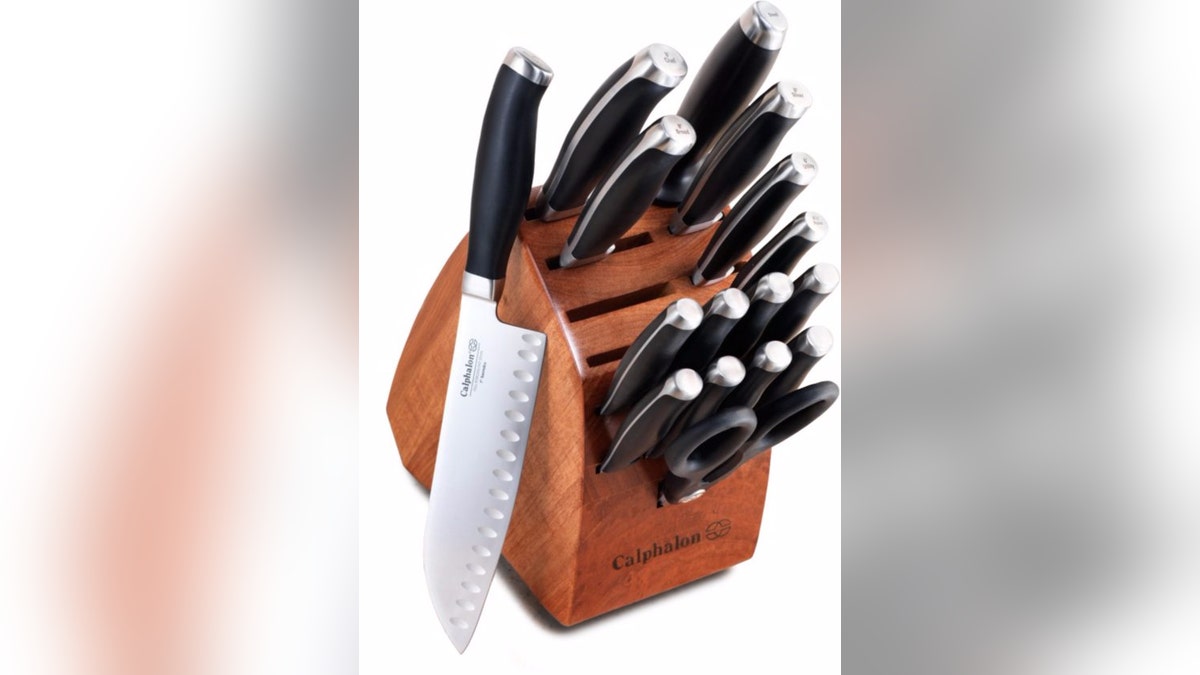 As if mastering the art of the perfect julienne isn't tricky enough, thousands of people have now reported that blades have been snapping off their Calphalon knives, some even causing serious injuries.
On Thursday, the cookware company issued a voluntary recall for over 2 million knives from its Contemporary Cutlery line due to safety concerns over broken blades and 27 reported incidents of lacerations.
To date, Calphalon says it has received about 3,150 reports of broken knives. Four of the 27 reported injuries required stitches, according to the United States Consumer Product Safety Commission.
About 2 million individual knives sold in the U.S. and around 7,100 individual knives sold in Canada between August 2008 and December 2016 are affected by the recall-- including carving, paring, santoku and utility knives sold individually or in sets.
The knives were sold at J.C. Penney, Kohl's, Macy's, online through Amazon and several kitchen outfitters nationwide.
FOR THE LATEST FOOD FEATURES FOLLOW FOX LIFESTYLE ON FACEBOOK
Calphalon is offering replacements for any affected tool if users are able to identify whether their knife has been affected by the recall.
The company has a guide to help owners determine if their knives are affected by the recall which includes a contact phone number and a link to a form for ordering a return kit. The company says it could take up to six weeks to complete the exchange process.