Butter prices on the rise as demand spikes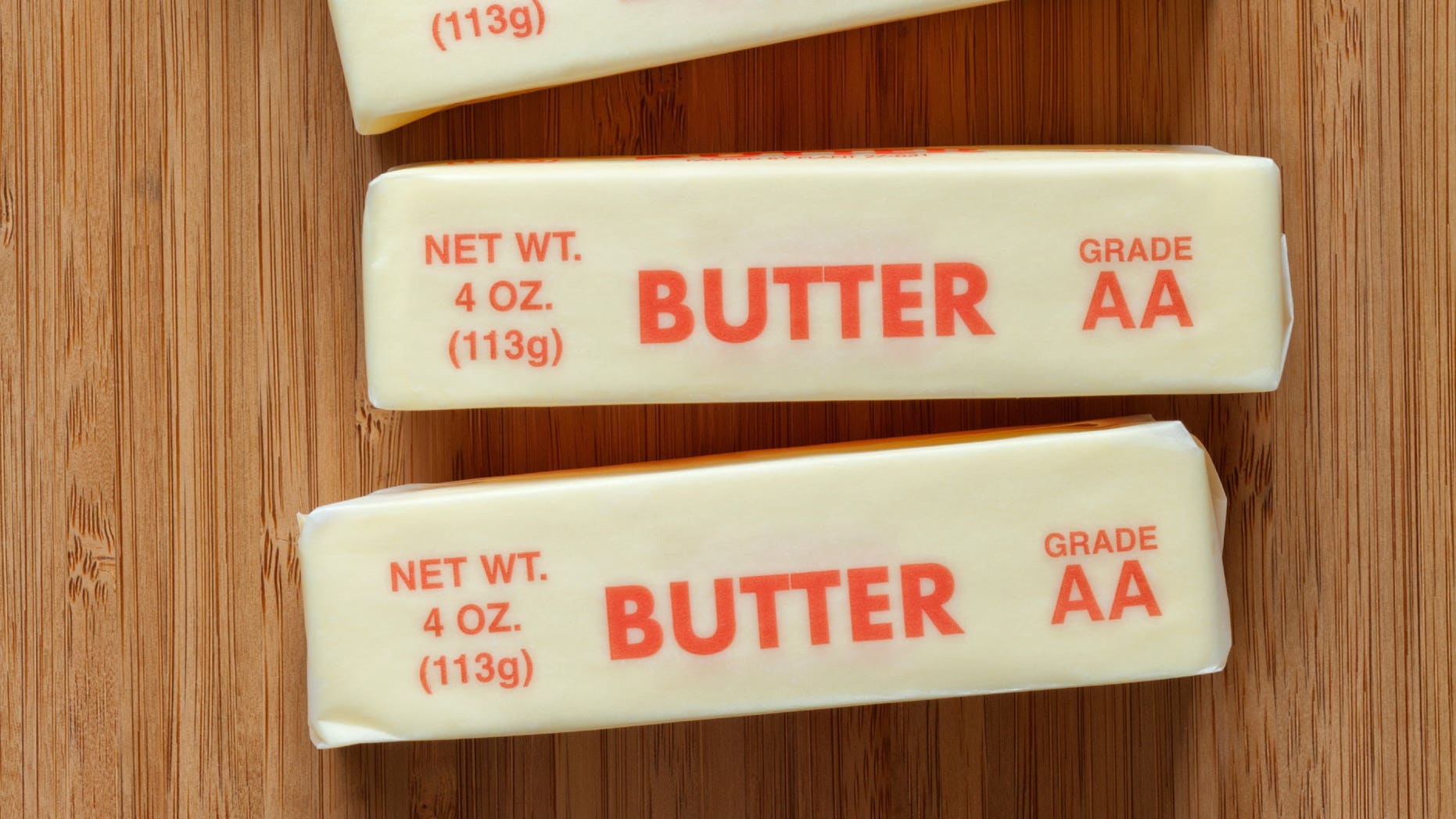 America's love of butter is making shoppers feel tight around the money belt as the price of the creamy yellow stuff soars.
A pound of butter is going for as high as $5 as demand rises and dairy supplies dwindle, reports the Times Union. Last year, similar quantities of butter were on sale for just $3.
Demand for the dairy product has increased due to recent studies showing that eating full-fat dairy products slashed the risk of type 2 diabetes.
Butter exports are now up 73 percent over the past year, according to Steve Ammerman, a spokesman for the New York State Farm Bureau.
That spiking demand has seen record high prices.
"Inventory is 40 percent less than a year ago," Mary Ledman, a dairy economist with the CME Group in Libertyville, Ill., told the Times Union. "Exports have been growing since the second half of 2013. That's contributed to the eroding stocks of butter."
In upstate New York, Target was selling Land O'Lakes butter for $5.39 while at Walmart, their own store brand was retailing for $4.28 a pound. Demand for butter has been strong but other dairy products, like cream, are facing shortages which often happens in the summer as the demand for ice cream increases.
In addition to lightening to consumer wallets, the soaring butter prices has affected bakers who depend on the product to make their goods.
"It's crazy," Dominic Mainella, president of Bella Napoli Bakery in upstate New York, told the Times Union.
"Bakeries are always hesitant on going up on their prices. You just ride it out."