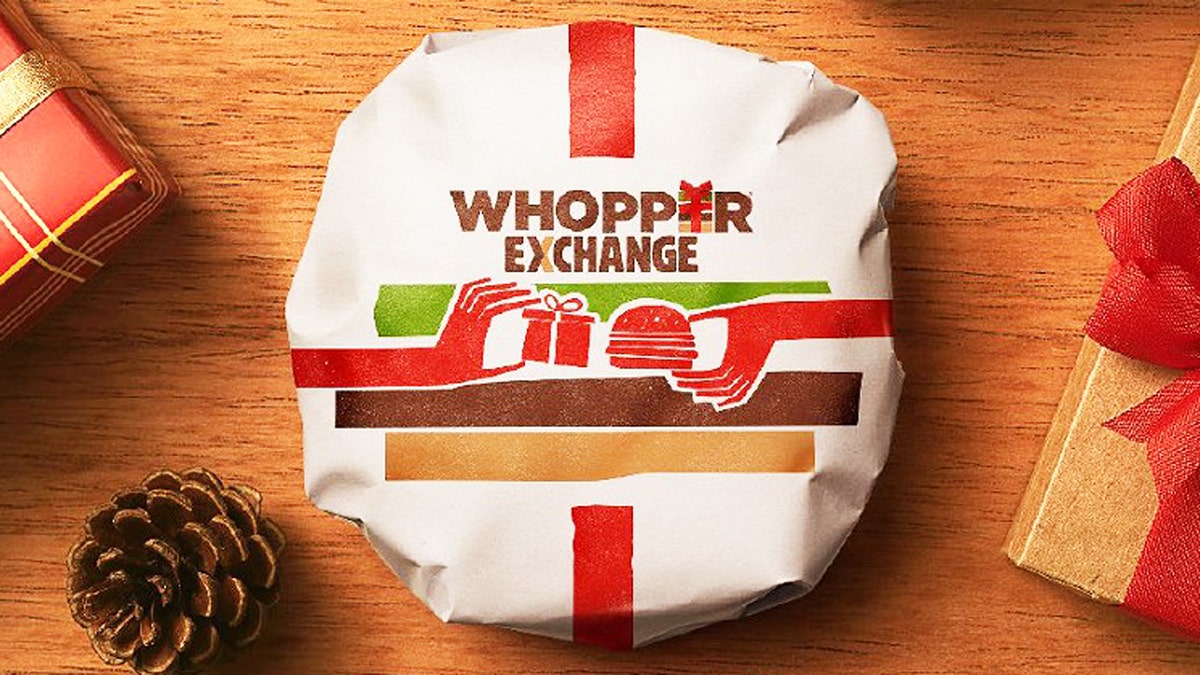 Was that sweater from Santa just a tad too tight? Does that giant lawn gnome just take up too much space in your apartment?
Fear not, underwhelmed gift recipients, Burger King has come up with a solution to alleieve your less-than-satisfied holiday hangover.
This year, for the first time ever, the fast food chain will let customers exchange unwanted holiday gifts for flame grilled Whopper.
BURGER KING BURRITO-BURGER MASHUP SHOCKS WHOPPER FANS
On Dec. 26, select locations in Miami, London and Brazil, will let customers bring in gifts of any value to exchange for one free burger. All presents received will be donated to a local charity-- so it's all for a great cause.
To be accepted, the gift must be unused, and according to a Burger King spokesperson, "The acceptability of item will be determined by Burger King Restaurant personnel in their sole discretion." In addition the spokesperson told Miami New Times that all gift exchanges, "will be limited to a certain number of gifts."
But if you don't live in one of these three cities, there's still a chance to score some free food. The first 100 fans to post a picture of themselves with said unwanted gift, plus the hashtag #WhopperExchange on the 26th, will receive "a surprise from the Burger King brand's social media accounts," according to a company press release.
BURGER KING ISRAEL CELEBRATES HANUKKAH WITH KETCHUP-FILLED DOUGHNUT WHOPPER
We think that surprise is likely a voicher good for a Whopper at any location nationwide.
Or you might be enetitled to one of the King's other popular delicacies. Cheesy Tots or Cheetos Crusted Mac n Cheese bites anyone?
The "Whopper Exchange" takes place Dec. 26 from 10:30 a.m. to 5 p.m. The only U.S. location is at South Beach's Burger King at 910 Arthur Godfrey Road in Miami.