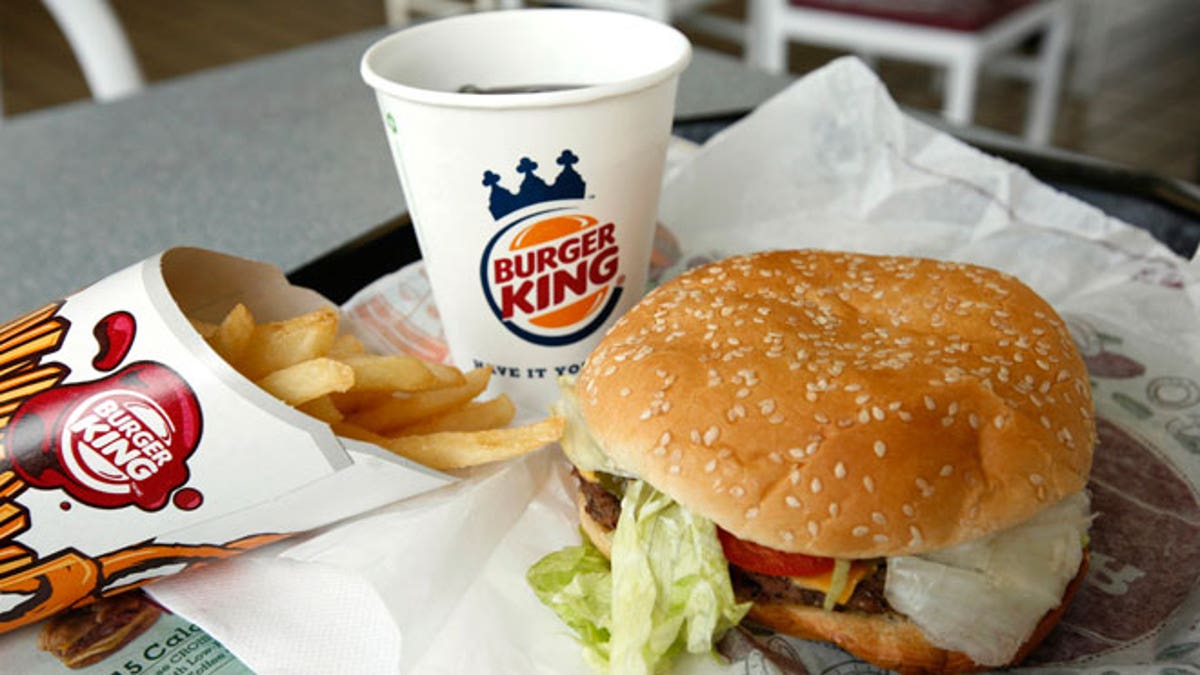 Move over Chinese food joints. The King is coming to the doorsteps of Big Apple residents.
After seeing success in success in Miami, Houston and in the Washington, D.C., area, Burger King announced that it would be expanding its delivery service to New York City. The fast-food giant is offering home delivery at six of its Manhattan franchises and will soon offer the service in Brooklyn and Queens.
"After seeing the success this program has experienced with residents in Miami, Houston and in the Washington, D.C., area, we are excited to bring this convenience to New York," said Alex Macedo, senior vice president at Burger King Worldwide.
To get delivery, you'll have to spend a minimum of $10 and place orders between 11 a.m. and 10 p.m. Customers can place orders online or by calling 1-855-ORDER-BK.
The Miami-based fast-food chain in late October said it was expanding its test of delivering Whoppers, chicken tenders and smoothies to customers' homes in South Florida. In November, it announced nine Houston-area restaurants will participate in the delivery service by the end of the year.