Burger King sued over 'deceptive' Croissan'wich coupon deal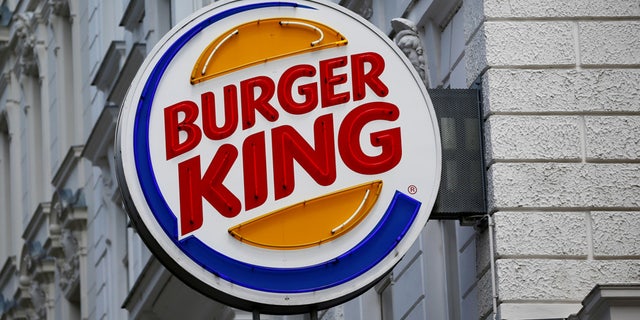 Is Burger King behind a nefarious nationwide Croissan'wich coupon scam? A woman in Maryland seems to think so — and she's got some compelling evidence.
Koleta Anderson of Upper Marlboro, Md., has filed a class-action lawsuit against the Burger King Corporation in the U.S. District Court in Maryland, alleging that the company charges inflated prices for its Croissan'wich breakfast sandwiches whenever the items are purchased with 2-for-1 coupons, the Miami Herald reports.
WIKIPEDIA DEMANDS APOLOGY FROM BURGER KING OVER AD CAMPAIGN
Anderson says she first noticed the problem on March 12 during a visit to a Burger King location in Forestville, Md. She presented a buy-one-get-one coupon for two Sausage, Egg & Cheese Croissan'wiches, and, according to receipts she filed along with her lawsuit, she was charged $3.19 pre-tax for the pair. Yet, upon purchasing a third Croissan'wich — without a coupon — she was only charged $2.16 before tax.
Just to check, Anderson repeated the same series of purchases at different Burger King locations in Virginia and Washington, D.C., and noticed the same pattern. In Washington, Anderson allegedly used the same BOGO coupon, purchasing two sandwiches at a base price of $4.19. And right after she bought a single Sausage Croissan'wich for just $1.
Her lawyer even hired an investigator visit a restaurant in Florida — where Burger King is headquartered — and again, the numbers didn't add up.
The Miami Herald has also taken it upon themselves to investigate Croissan'wich prices across Florida. They reported the same trend.
FOLLOW US ON FACEBOOK FOR MORE FOX LIFESTYLE NEWS
Per court documents obtained by Courthouse News, Anderson's lawsuit accuses Burger of "consumer deception," breach of contract, and breach of the implied covenant of good faith and fair dealing, because "the terms of [a] buy-one-get-one deal are well known to American consumers."
Included with those court documents are scans of Burger King's Croissan'wich coupons and all of Anderson's relevant receipts.
A representative for Burger King was not immediately available for comment.
The Burger King Corporation is owned by Restaurant Brands International, a Canadian fast food company that also includes Tim Horton's and Popeyes in its portfolio.