Burger King Russia apologizes for World Cup promotion offering Whoppers, money to women impregnated by players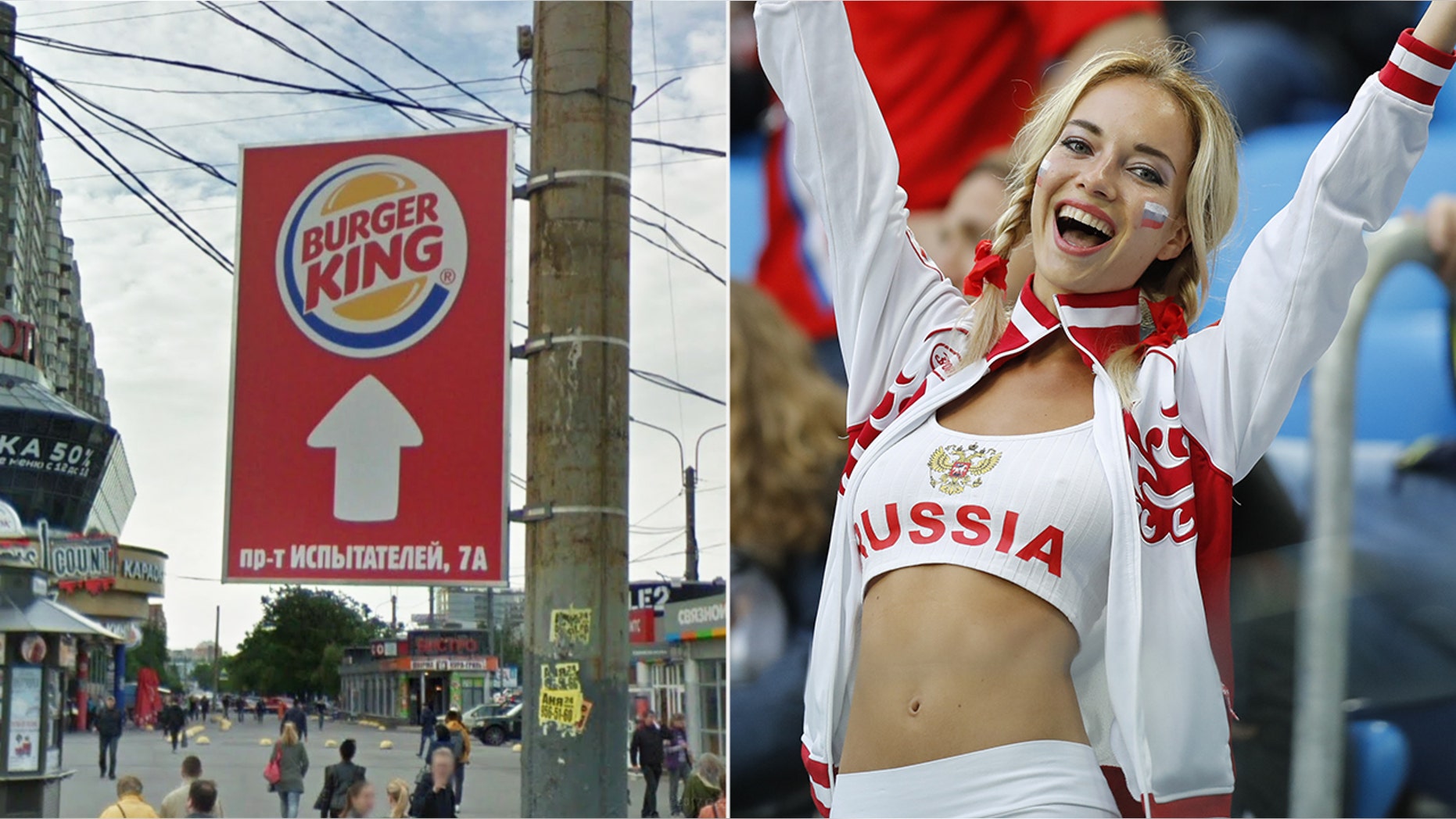 Burger King Russia is apologizing for a whopper of a blunder.
The Russian arm of the restaurant chain was forced to pull a promotion offering money and free food to women impregnated by World Cup athletes after the fast-food community found the ad to be "too insulting."
"We apologize for the statement we made," Burger King Russia stated in a post shared to the Russian social media platform VK.com, as translated by Google. "It turned out to be too insulting. We thank you for the feedback and hasten to inform you that we have already removed all materials related to the application."
SEE IT: CHICK-FIL-A WORKER CHASES DOWN CUSTOMER WHO FORGOT FOOD, BECOMES VIRAL SENSATION
Burger King Russia first posted the promotion Tuesday morning, though the company has since removed the ad from social media. However, a screengrab obtained by the sports site Deadspin appears to show the promotional post as it originally ran, which promised free Whoppers and the equivalent of $47,000. The post included a photo of a woman caressing her baby bump.
As translated by Deadspin, it reads:
"Burger King, within the framework of social responsibility, has appointed a reward for girls who get pregnant from the stars of world football.
"Each will receive 3 million rubles, and a lifelong supply of Whoppers. For these girls, it will be possible to get the best football genes, and will lay down the success of the Russian national team on several generations ahead.
"Forward! We believe in you!"
WENDY'S EMPLOYEES POST FOOTAGE OF MOUSE INSIDE PACKAGE OF BURGER BUNS
After the promotion was removed, Burger King's media relations department also released an apology on behalf of the company.
"We are sorry about the clearly offensive promotion that the team in Russia launched online," the company said in a statement obtained by Fox News. "As soon as it was brought to our attention, we had it removed. It certainly does not reflect our brand or our values and we are taking steps to ensure this type of activity does not happen again."
Burger King Russia originally posted its promotion just days after Tamara Pletnyova, a Russian lawmaker, urged the nation's women to "think better of" having casual flings with visiting World Cup players.
"There probably will be girls who will meet [foreign fans] and have children," said Pletnyova. "Maybe there will be such girls or maybe not, I hope, maybe they will think better of it."
A representative for Burger King did not specify whether its promotion came in response to Pletnyova's statements, or if the company intended to follow through on the ad's promises.
FOLLOW US ON FACEBOOK FOR MORE FOX LIFESTYLE NEWS
Last year, Burger King Russia also came under fire for making light of an alleged rape victim's claims in an ad for a promotion, The Moscow Times reported.
The chain had included a cartoonish depiction of a young woman only identified by Russian media as Diana S — then just 17 — who claimed she was raped at a party, and who later became a meme when she used her fingers to indicate how little she had been drinking on that night. Burger King then published an ad using Diana's likeness, complete with her hand gesture, in order to indicate how little time was left for the promotion.