Burger King offering special 'adults-only' Valentine's Day meal with bedroom toys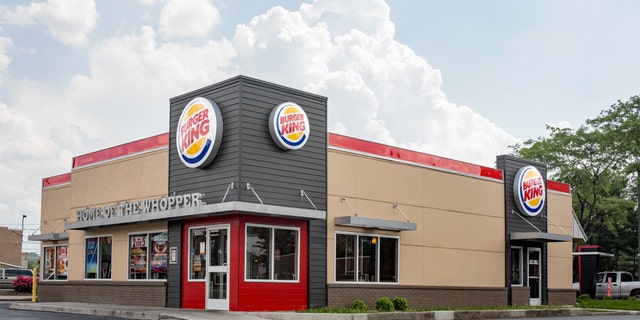 Why should kids get all the toys?
Just in time for Valentine's Day, Burger King is offering something very special for customers 18-and-over-- a curated meal box that comes with an adult toy.
After 6 p.m. on Feb. 14, the Whopper chain is selling a "Valentine's Adult Meal," which includes two Whoppers, two packs of French fries, two beers, and a "romantic adult toy."
According to AdWeek, the box will contain either a satin mask blindfold, a feather duster, or a scalp massager.
Of course, Burger King isn't the only fast food chain to get in on the Valentine's Day action. White Castle has been taking reservations for its "romantic dinner special" for over 25 years.
Each year, the Columbus, Ohio-based fast-food giant rolls out red tablecloths, candles, and tableside service to enhance diners' Valentine's meals at what it dubs the "Love Castle."
STUDY FINDS SURPRISING POTENTIAL DANGER OF FAST FOOD WRAPPERS
This year, Waffle House is also steaming things up with a unique candle-lit dinner for couples.
The Southern staple is serving up heart-shaped waffles, Sprite in champagne flutes, and will even feature a roving violinist at several locations to bring on the fast food romance.