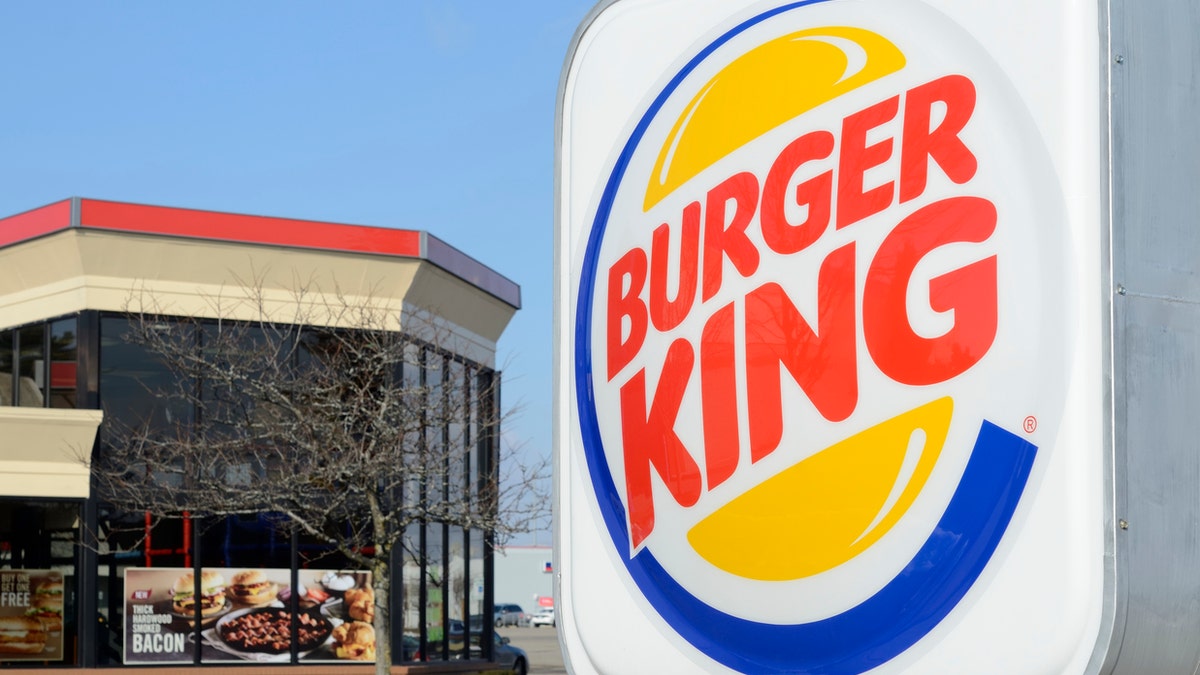 A Colorado Burger King employee was caught on camera committing several health code violations last week.
In the video, the Canon City employee, who is wearing a tank top instead of the regular Burger King uniform, is seen coughing into his hands, wiping his hands on his clothes and stealing a French fry from a customer's order before delivering it.
The Fremont County Environmental Health Officer, Sid Darden, told News 11 the scene was, "definitely inappropriate and definitely some training needs to happen with the staff to make sure that things like that don't happen again."
THE BURGER KING MASCOT SHAVES FACIAL HAIR TO RAISE AWARENESS FOR 'MOVEMBER'
"The fact that your hands aren't clean, even though you're not actually preparing food, you're still handling bags and potentially have some contact with something like french fries or whatever," Darden told News 5.
Since the video was shared on Facebook, the Fremont County Department of Public Health & Environment wrote up a complaint and visited the restaurant for an inspection. Despite the employee's behavior – not wearing gloves, wiping his hands on his clothes and not washing his hands before handling food – the department said they found no violations and that everything was operating up to code.
"I think obviously with something like this and the exposure, they are very aware of the fact that people are probably watching what's going on and hopefully that will kind of be another incentive to basically keep things right and do things the way they are supposed to do," Darden said.
FOLLOW US ON FACEBOOK FOR MORE FOX LIFESTYLE NEWS
"Employees need to watch other employees," Darden continued. "The staff, the supervisors, they need to watch what's going on and they basically need to, we have a term for it, it's called 'active managerial control,' where the people that are managing the restaurant are actually watching what people are doing, providing training, pointing out things that aren't right."
The health department said the employee is still working at the Burger King.
The Burger King corporate office has denied comment about the incident, 11 News reports.