Burger King customer saves man stabbed in face during apparent random attack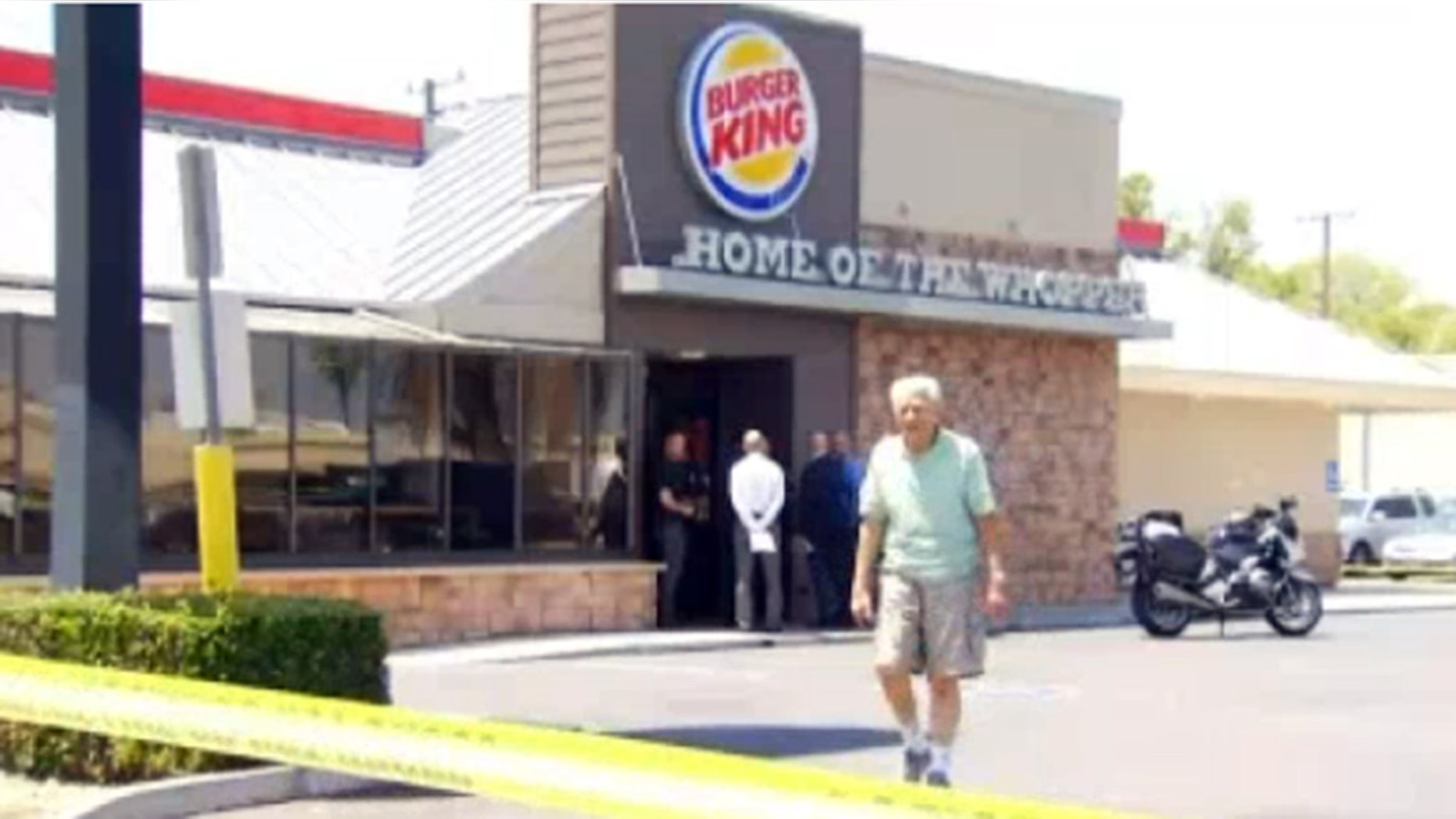 A man in his 70s was rescued by a bystander after he was stabbed repeatedly during a reportedly unprovoked knife attack at a Burger King Tuesday morning.
BURGER KING FANS TRADE BOARDING PASSES FOR WHOPPER AT AIRPORT
According to police, the suspect, in his 30s, approached three men eating at a table inside of the Burbank, Calif., restaurant. The attacker started stabbing one of the men in the face.
"All of the sudden, a man starts stabbing my friend," witness Paul Liotopoulis told NBC Los Angeles. "He was yelling, screaming…I was just minding my own business. I can't believe it."
Liotopoulis held up a chair to protect himself, while another customer brought the attacker the ground and held him until police arrived, FOX28 reported.
"Thank God for him. Otherwise, he was going to kill everybody," James Kezios, another friend of the victim, said, FOX28 reported.
The suspect was stabbed multiple times during the altercation.
The suspect was transported to a hospital in critical condition with life-threatening injuries, ABC7 reported. The victim was also transported to a hospital, but with non-life-threatening injuries.
The man who stepped in and stopped the attack was not transported to the hospital, authorities said.
FOLLOW US ON FACEBOOK FOR MORE FOX LIFESTYLE NEWS
The attack is currently being investigated. The suspect did not appear to know any of the men at the restaurant, which ABC7 reported was crowded during the time of the incident.