Burger King announces new seasonal holiday sweets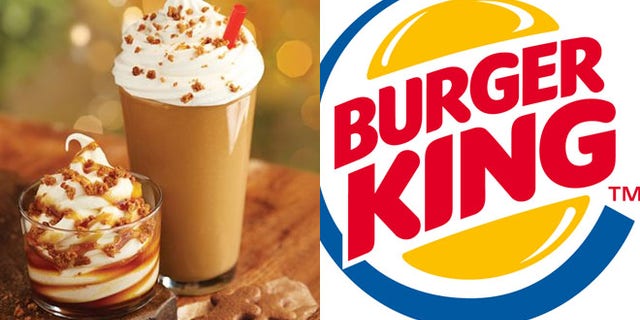 Burger King announced on Thursday that it's rolling out three new seasonal holiday desserts for a limited time only: a gingerbread cookie sundae, a gingerbread cookie shake and Cinnabon Minibon rolls.
Burger King has recently been expanding its menu innovations that include Real Fruit Smoothies, Chicken Snack Wraps and slightly strange yet popular Bacon Sundae.
Burger King and Cinnabon, Inc. announced a joint venture in April that allowed the Minibons to be available for breakfast at more than 7,000 Burger King restaurants. The Minibons, which will sell for $1.99 in most locations, have the same Makara cinnamon and cream cheese frosting as the full-size Cinnabon.
The gingerbread shake made with creamy vanilla soft ice cream, topped with crispy gingersnap cookie crumbles and finished with a swirl of sweet gingerbread sauce will likely sell for $2.49, although it may vary a bit by area.
The Gingerbread Cookie Shake, vanilla soft serve ice cream with gingerbread syrup, whipped toppings and crumbled gingersnaps has a suggested retail price at $1.99.
These limited-time gingerbread treats will be available just in time for hungry holiday shoppers