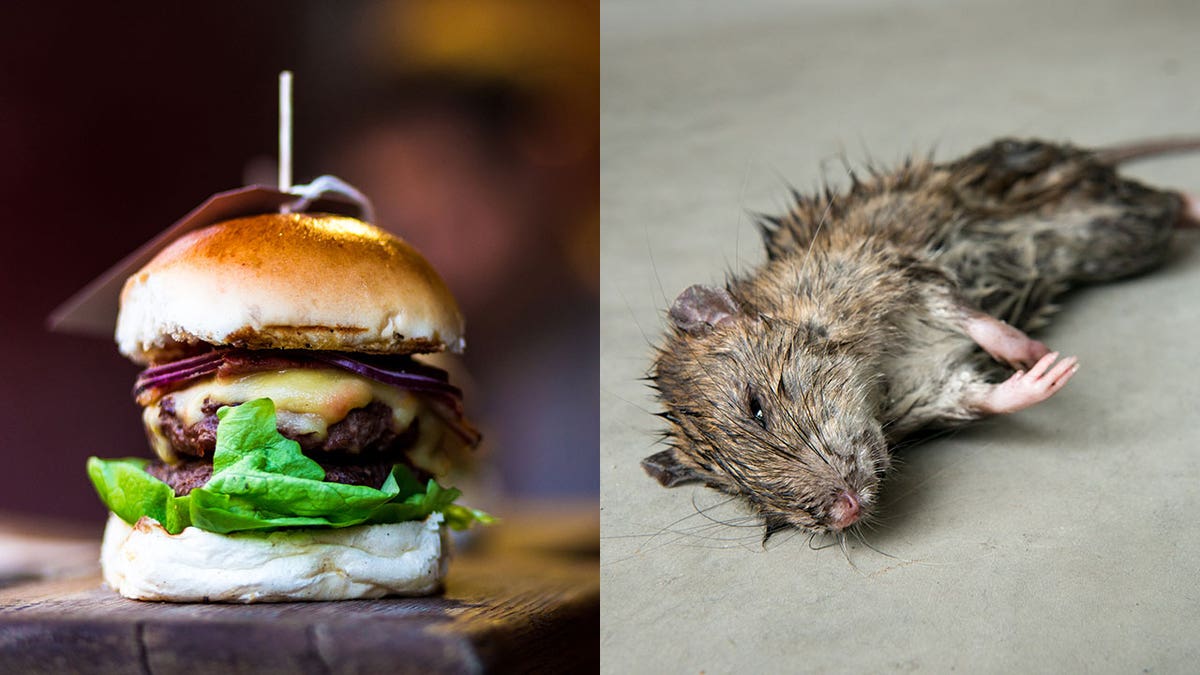 A man in Australia claims he found a small, hairy mouse inside the tiny little burger he was served on Friday.
Bruce Blackburn, of Perth, Western Australia, had reportedly ordered a plate of three siders from the Civic Hotel in Inglewood on Jan. 26, which just so happened to be Australia Day, The West Australian reports. But after eating the first two sliders, Blackburn says he noticed something odd about the texture of his final burger.
VIDEO OF 'INTERNAL BREAKDOWN' AT MCDONALD'S GOES VIRAL
"I took a couple of bites of the first one and it was fine," Blackburn told 9News Perth, via the Australian. "And then the third one I couldn't actually bite it. And I realized there was a fully-fledged hairy mouse in the meat patty."
Blackburn also noted that the mouse was about a third of the size of his entire slider patty, and that he felt sick almost immediately.
He and his partner, Peta, also documented the disgusting find for Facebook. WARNING: IMAGES MAY BE DISTURBING FOR SOME READERS.
"Having AUSTRALIA DAY LUNCH and this is what BRUCE got in his burger," Peta wrote on Facebook, alongside three photos of a small, mangled mouse on Blackburn's plate. "F---cking yuk."
MODEL SHARES SILLY RESPONSE TO IN-N-OUT EMPLOYEE WHO TOLD HER TO HOP OFF THE COUNTER
Peta's post has since garnered hundreds of comments from fellow Facebook users, many of whom expressed disgust over Blackburn's alleged discovery, while others appeared to be more skeptical of his story.
Blackburn confirmed to 9News Australia that he was not offered any apology or explanation, but given a refund. He added that he's reporting the hotel to the Western Australia Department of Health.
FOLLOW US ON FACEBOOK FOR MORE FOX LIFESTYLE NEWS
A spokesperson for the hotel told the site it would be investigating the incident.