Bug burgers to hit Swiss grocery store shelves next week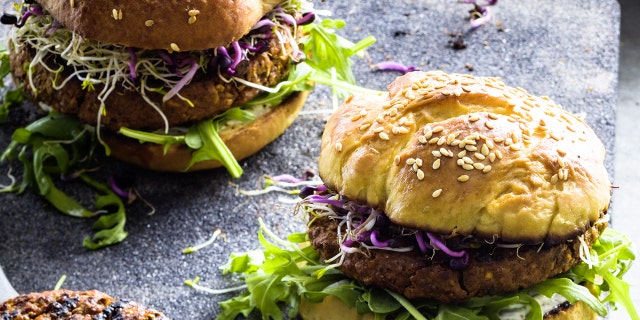 Creepy, crawly and just in time for dinner, insect-based food products are set to hit the shelves of Coop — Switzerland's second-largest supermarket chain — on August 21.
Thanks to a recent revision of Swiss food safety laws, the nation is the first in Europe to authorize the sale of insect-based foods for human consumption, a spokeswoman for the country's food safety authority told Agence France-Presse.
As the revised law allows for the sale of food items containing crickets, grasshoppers and mealworms (the larval form of the mealworm beetle), a Swiss startup called Essento wasted no time capitalizing on the opportunity. Partnering with Coop, Essento burgers and meatballs made with mealworms will be available on the shelves in Geneva, Basel, Bern, Lugano, Lausanne and Zurich locations next week.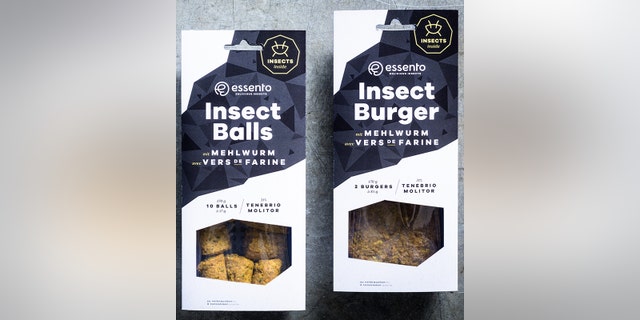 MCDONALD'S CUSTOMER CLAIMS SHE FOUND A NEEDLE IN HER HAMBURGER
While folks across the pond may be appalled by the thought of deliberately chowing down on bugs, the United Nations' Food and Agricultural Organization states that not only is it perfectly healthy to do so, but that insects are consumed by 2 billion people worldwide. In addition, raising insects is much less environmentally exhaustive than conventional livestock, reports The Daily Mail.
Coop eventually plans to roll out more Essento insect products through their 2,000 locations in the future, said Christian Bärtsch, the startup's co-founder, to Business Insider. While we may not be looking forward to a steaming plate of mealworm larvae for dinner just yet, Bärtsch says Essento is working to inspire a change in public opinion.
SNORTING CHOCOLATE THE NEXT QUICK ENERGY CRAZE?
For example, according to a study published last year in the European Journal of Clinical Nutrition, insects prove a nutritious alternative to traditional protein sources in the event that overpopulation and environmental crisis could spark a global shortage of the dietary necessity.
Coop, too, has full faith that Essento's "future-oriented" products will be embraced by their shoppers, said Andrea Bergmann, media spokesperson and project manager, to Fox News.
"We have always been at the forefront when it comes to finding new trends and offering innovative products to our customers. Insects present culinary variety and an interesting composition of nutrients, such as proteins, unsaturated fatty acids, vitamins, mineral and fiber," Bergmann said.
"We are convinced that there are many "foodies" and open-minded customers in Switzerland, who will try and like insects or insect products — not only as an alternative to meat but also for culinary reasons," she added.
FOLLOW US ON FACEBOOK FOR MORE FOX LIFESTYLE NEWS
Fear not, curious consumers. Whether or not you're on Swiss shores, Essento food products will soon be avaliable online for sale.