Bud Light truck flips over in Arizona, the state's DOT starts tweeting jokes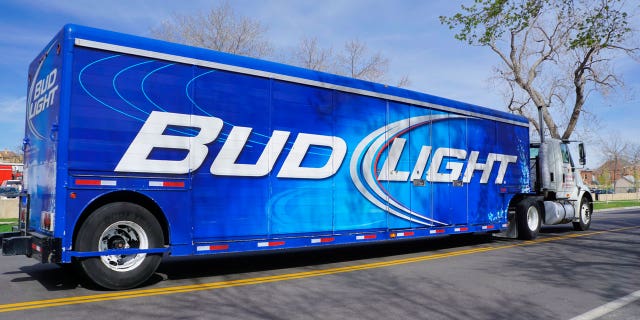 A truck full of Bud Light flipped over on a highway ramp in Tempe, Ariz., on Wednesday, and perhaps no one was more excited to report on this news than the state's Department of Transportation.
Following the accident, which occurred on an onramp commecting US- 60 to the Arizona State Route 101, the Arizona DOT pulled out just about every joke in the book.
TRUMP BEER FOR SALE AT A BREWERY IN UKRAINE
"No crying over spilled beer," wrote the Arizona DOT before advising drivers to take caution in the area. "It's a little foamy there," they added.
Minutes later, the DOT sent out another tweet — albeit more serious in tone, to inform drivers that the roadway had been closed altogether.
Luckily, several concerned Twitter users picked up right where the DOT left off:
According to KTRK, the accident resulted in thousands of cans of Bud Light being strewn across the shoulder of the ramp. No motorists were seriously injured.
The driver of the truck, however, was reportedly hospitalized for treatment of non-life threatening injuries.
FOLLOW US ON FACEBOOK FOR MORE FOX LIFESTYLE NEWS
A later tweet from the Arizona Department of Transportation reveals that the ramp had been reopened as of 6:46 p.m. on Wednesday evening. But this tweet was a little more serious in tone, as the DOT was somehow able to refrain from writing that they had "cracked open" the ramp.