British firefighters eat sausages made from piglets they saved in barn fire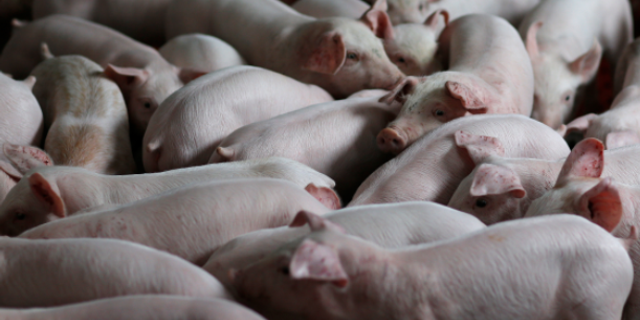 A British farmer thanked firefighters who saved a litter of piglets by giving them sausages made out of the rescued animals.
In February, firefighters saved 18 piglets and two sows from a barn fire in South West England's Wiltshire. Farm manager Rachel Rivers thanked the fire department for their help by giving them sausages — made from the meat of the pigs, according to the BBC.
The Pewsey Fire Station cooked the sausages at the firehouse and posted their appreciation for the food on Facebook, reportedly calling the piglets "fantastic," and told the BBC on Tuesday that the sausages were "highly recommended," adding, "We can tell no porkies, the sausages were fantastic," the BBC reported.
TOURISTS TO BALI ARE FED DOG MEAT UNWITTINGLY, AUSTRALIAN INVESTIGATION DISCOVERS
But the fire department quickly faced backlash for eating the piglets.
Some users said they were "repulsed" by the actions of the fire department, while others argued that "these pigs were destined for the food chain."
The fire department removed the post, which they recognized could be offensive, and replaced it with an apology.
The piglets were given a six-month stay of execution before being slaughtered and made into sausages.
Rivers and the farm's owner, Canon Gerald Osbourne, defended the decision, which Osbourne said was "an inevitable part of farming."
"I gave those animals the best quality of life I could ever give until the time they go to slaughter and they go into the food chain," Rivers said. "You do feel sad at the end of it... but to bring them down for [the firefighters] was a good way of saying 'thank you'."
ALICIA SILVERSTONE FEEDS HER SON A VEGAN DIET
A spokeswoman for the U.S.-based People for the Ethical Treatment of Animals (PETA) told the BBC that the piglets were "no better off" having escaped from the fire.
"We'll be sending Dorset and Wiltshire Fire and Rescue Service packs of vegan sausages so that they can see how easy it is to truly be heroes for pigs - by sparing them all suffering," spokeswoman Mimi Bekhechi said.