Bride orders 450 McDonald's burgers for wedding guests: 'Who can say no to a McDonald's cheeseburger?'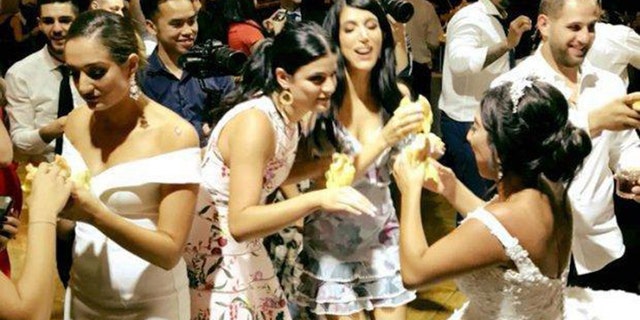 It wouldn't come as a surprise to learn that a wedding venue in Northern Beaches, Australia, is currently trying to get the aroma of cheeseburgers out of its drapes right now.
Immediately following their wedding last week, newlyweds Nancy Mowad and her husband Andrew surprised their 450 guests with hundreds of McDonald's cheeseburgers and hamburgers — and that's in addition to the six-course meal that was served earlier in the night.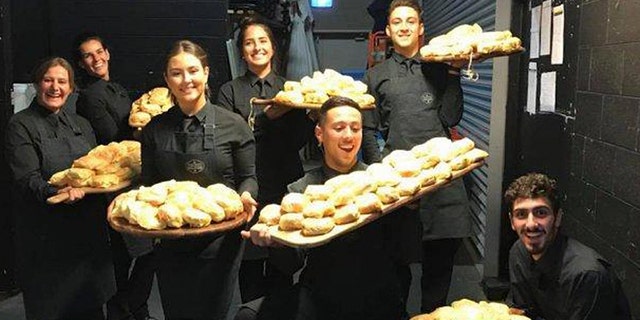 PICS: MODEL GETS ENGAGED ON RUNWAY DURING BRIDAL WEEK FASHION SHOW
"We always loved the idea of flooding the dance floor at our wedding with cheeseburgers and we know how much all our friends and family would love it, so we thought, 'Why not?'" Nancy told The Metro, adding that she and Andrew arranged to have the feast delivered well ahead of time.
"Everyone goes for Macca's runs at the end of a night [of] drinking. We thought let's bring the McDonald's to us!" she said.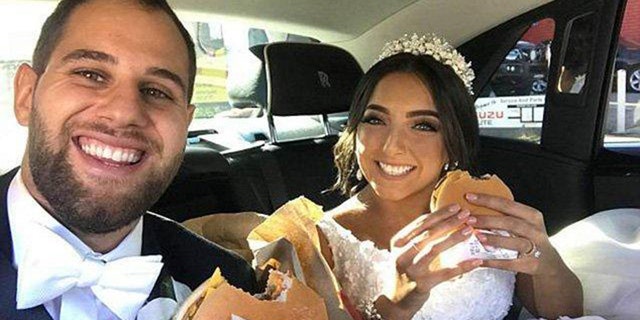 McDonald's also holds a special place in the couples' hearts, as it was the first meal they shared after meeting at a party thrown by Andrew's cousin six years ago.
SEE IT 'FLYING' BRIDAL VEILS ARE ALL THE RAGE IN CHINA
In total, the couple ordered 450 burgers — 300 with cheese, 150 without — for the after-party at the Miramare Gardens event space, The Sun reported. The venue was also more than happy to help facilitate the unusual request.
Nancy says the events manager at Miramare got a kick out of the idea when she first pitched it during the planning stages, but "immediately" called a nearby McDonald's to see if they were up to the task. On the night of the wedding, the venue sent a team to go fetch the burgers and bring them back to hungry guests.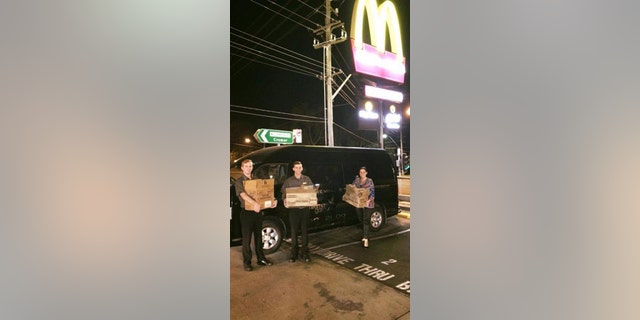 FOLLOW US ON FACEBOOK FOR MORE FOX LIFESTYLE NEWS
Nancy admitted that most guests were already full, but as she told the Metro, "Let's face it, who can say no to a McDonald's cheeseburger after a night filled with drinking and dancing?"
"All of our guests were screaming with excitement," she added. "It was such a great night and it was just the icing on the cake."